Dancing on the Edge Festival 2021 Lineup Announcement
The 2021 festival features a diverse, exciting lineup of more than 30 online and live stage performances by leading artists from all across the country.
The program includes specially curated digital programming with recorded online performances, premieres of dance films, and dance discussions. There will be outdoor live performances in the Firehall Courtyard (for very limited audiences with full COVID-19 safety precautions in place) and theatre performances with limited capacity if public health regulations permit (at the Firehall Arts Centre Theatre).
DOTE producer Donna Spencer has also announced the COVID Commissions, with seven projects premiering at this year's Dancing on the Edge Festival.
The companies and choreographers presenting COVID-commissioned works include Ouro Collective, Raven Spirit Dance, Billy Marchenski, Immigrant Lessons, Generous Mess, Rob Kitsos, and Meredith Kalaman.
"We were thrilled to have offered this incentive, knowing that these commissions have enabled artists to keep creating new work, during this challenging time for all," Spencer says. "Now more than ever we need our artists and we need to keep moving so the EDGE is working to support and encourage both."
The festival will also present works by several acclaimed Vancouver artists, including Wen Wei Dance, Radical System Art/Shay Kuebler, Rachel Meyer, Lesley Telford/Inverso Productions, and many more.
Throughout the fest, audiences will be able to experience scheduled performances online as well as live on-stage.
Mark your calendars for July 8 to 17 and stay tuned for a full schedule announcement coming soon.
2021 Performances
Live Works
Online Works
Billy Marchenski
light-bearer | Billy Marchenski
Streaming
Festival Film Package
Flow Tide | Shion Skye Carter
Vicarious Time | Stand Up Dance/Meagan O'Shea
Dazzle | Future Leisure/Julianne Chapple
Become, this earthly plane | Kelly McInnes
Straight, No Chaser | Olivia C. Davies/O.Dela Arts
APE & APE (3.0) | Tara Cheyenne Performance/Tara Cheyenne Friedenberg
MOI - the partitions | Radical System Art/Shay Kuebler
"1:1:1" (phase one) | Inverso Productions/Lesley Telford
Two | Wen Wei Dance
TUNING | Vanessa Goodman
The Threshing Floor | Rob Kitsos
ORIGINS/ How Do We Co-exist? | Immigrant Lessons
Limb(e)s | Company Ci
Bodies | push/FOLD
the sea of my tomorrows | Meredith Kalaman
Spells For Chinatown | Dumb Instrument Dance
by means of each other | Generous Mess
Fire06 | OURO Collective
Streaming via Vimeo
Dance Film
push/FOLD
Bodies | push/FOLD
Firehall Arts Centre - Theatre
Company Ci
Limb(e)s | Company Ci
Firehall Arts Centre - Theatre
Immigrant Lessons
ORIGINS/ How Do We Co-exist? | Immigrant Lessons
Firehall Arts Centre - Theatre
COVID-19 ANNOUNCEMENT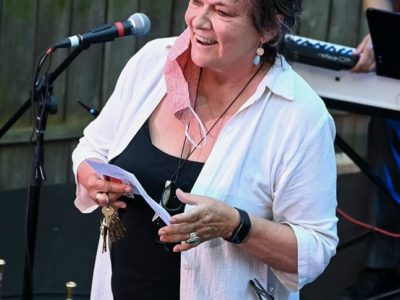 The 33rd Annual Dancing on the Edge Festival Moves Forward in a Different Form.

Dancing on the Edge is monitoring COVID-19 news and guidelines in British Columbia. We hope you and your families are safe and well during these uncertain times. Sign up to our E-News to keep up-to-date with our 2021 festival which runs from 8-17 July. Dancing on the Edge Festival is committed to the health and wellbeing of our dance community.
View More
About Dancing on the Edge Festival Society
The Dancing on the Edge Festival Society strives to stimulate the development of high quality contemporary Canadian dance artists and choreography through the presentation of work from emerging and established local, regional, national and international dance artists and companies. Each year the Festival provides a catalyst for discussion about dance, either through forums, roundtable discussions, or talkbacks. The Festival also acts as a facilitator for new dance creations, through commissions, residencies, and co-productions.
Significance of the Festival
Many of BC's eminent choreographers have been presented by the Dancing on the Edge Festival including: Crystal Pite, Emily Molnar, Serge Bennathan, Wen Wei Wang, Aeriosa Dance. In addition to national companies such as Compagnie Marie Chouinard, Brian Webb Dance Company, Paul-André Fortier, plus thousands of performing dance artists from across Canada.  It's important to note, with many festivals, such as the Canada Dance Festival and Magnetic North Festival re-configuring itself after a hiatus, it is significant that Dancing on the Edge Festival continues its work for the Canadian arts + culture community, not only artists, but even more importantly for our audiences.