Dancing on the Edge Festival Producer, Donna Spencer and Board President, Andrea Rabinovitch are delighted to announce the appointment of Nina Jane Patel to the new position of General Manager for festival.
"Nina will bring a fresh perspective to the festival, along with her organizational strengths and impressive management skills," Spencer said. "Most importantly, she shares a vision of what Dancing on the Edge Festival is and could be. I look forward to working together to continue the success of our festival."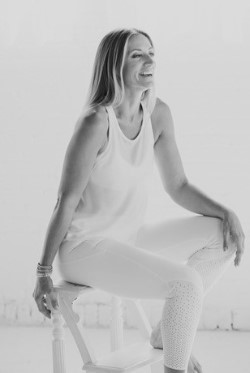 A little about Nina:
Nina brings to Dancing on the Edge Festival knowledge of artistic dance practices and practical experience from management of companies and large scale projects. Experienced in administration, outreach, development, fundraising, producing, event management, Nina has proven success within the arts + culture sector significantly impacting the organizations she works within. Nina has demonstrated strong leadership and advocacy for the arts throughout her career and this was recently recognized when she was selected for Banff Centre for Arts + Creativity's inaugural Cultural Leadership Program.
Like many in this field, Nina currently holds distinct roles within the Vancouver dance community and advocates for dance within the following organizations; Dancing on the Edge Festival, Ballet BC, Dancer Transition Resource Centre and Mascall Dance. Past roles involve work with Nico Can Dance (an Atomic Cartoons production aired on PBSKids + BBCKids), Winnipeg's Contemporary Dancers, Canada's Royal Winnipeg Ballet, Gearshifting Dance, The Lime Project Dance Company, Artists in Healthcare, Notting Hill School of Dance, Kids Company and the National Health Service (NHS UK).
A few fun facts about Nina:
Nina has a ridiculous amount of kids – (4!), plus the dog, Mr.Duncan, and a husband in there, somewhere. Her favourite colour is orange, to look at, not to wear.
Nina has already started working towards preparation for our 30th Festival July 5-14 2018 and beyond. You can reach her at 604.689.0691 or email info@dancingontheedge.org
Please take a moment to say hello when you have the chance.