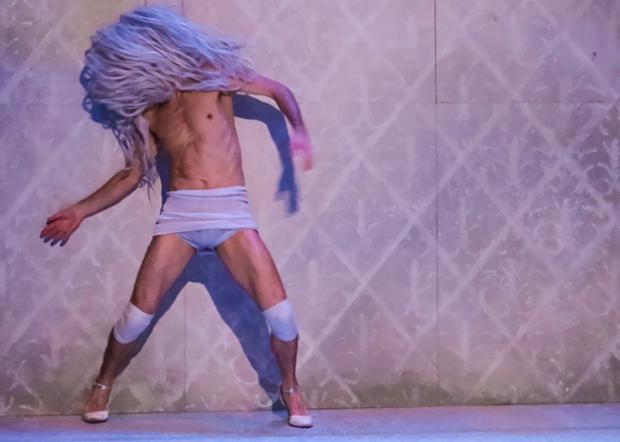 Noam Gagnon | memories from 1988
"My relationship with Dancing on the Edge dates back thirty years to 1988. I have so many amazing memories where magic truly happened between those walls, the audience and myself. If those walls could only speak! I remain extremely grateful for the many opportunities throughout the years that DOTE supported my works, giving me the chance to keep growing as an artist and giving those works a platform.
I remember early on, at the end of each festival, the technical crew would perform parodies of some of the works and then go on to give small awards. After watching an hilarious parody of the various works, The Holy Body Tattoo (including myself and Dana Gingras) was given an award for "White Riot" a piece for seven dancers. Years later "White Riot" would evolve into "monumental" a work that is still currently touring internationally in monumental theatres around the world.
From the bottom of my heart, thank you Dancing on the Edge for your unconditional support and for believing in me."
Noam Gagnon
Artistic Director,
Vision Impure