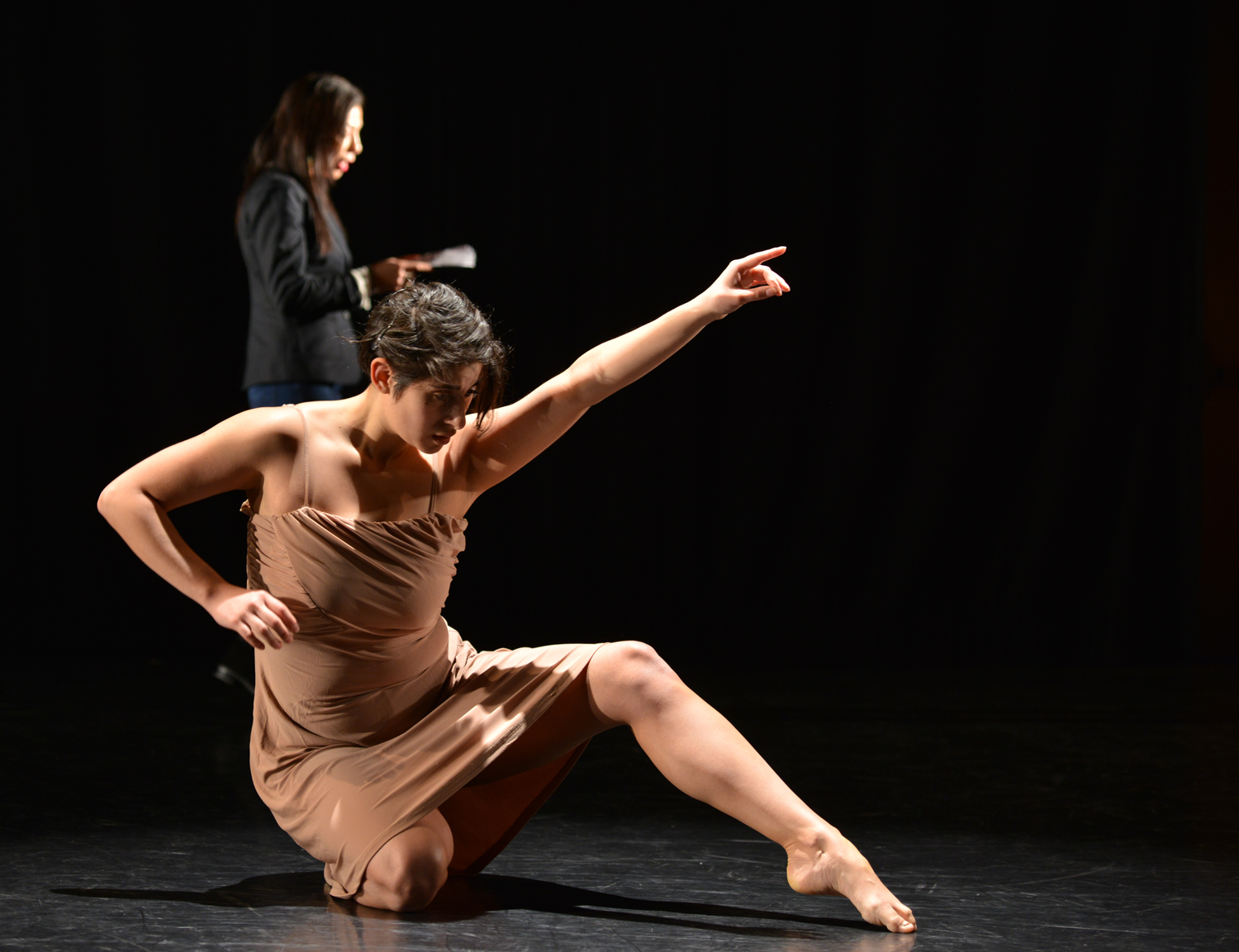 Dancing on the Edge presented my work, "Open Fire" in the Firehall Arts Centre as part of the 28th edition of the festival. This contemporary dance work based on the short story by Carmen Aguirre is accompanied by live reading of the story by the author, original score by Canadian composer Sky Shaver, and cast that includes myself along with Bolivian dancer, Alejandra Miranda, and Columbian actor, Sindy Angel. The short work was created through a co-production commissioned by the Chan Centre for the Performing Arts and the Dance Centre in the interdisciplinary program, "Beyond Words" and premiered in May 2016. I remember the electricity in the air as Carmen's words were amplified through the sound system and the chills I felt as each scene fell away and the invocation of the main character's spirit began to fill the theatre. Strong emotions are elicited through the re-telling of the hard truths woven throughout the story. Both myself and Sindy recall feeling the presence of the main character as we waited back stage for our entrances. I am grateful for providing space for this story to be told in the context of the dance festival.
Photo  by Yvonne Chew

Review:
Press for Open Fire – DOTE 2016
Review by Elliot Cheung for Ubyssey Online
In "Open Fire," biography, poetry, dance and other multimedia were interwoven in a unique expression of a dark period in Argentinian history. Local playwright Carmen Aguirre's narration of the story — in which a woman returns to the place of her mother's murder forty years — received a physical treatment from the dancers, including choreographer Olivia C. Davies. While watching, one was given room to judge for themselves whether the dancers were following the dictation of the words, or if their physical theatre had become the instigator of the story.
The movement was deep and impressionistic, working with stagecraft to create memorable tableaux, involving both the visual and the aural. Such moments will allow the audience to re-live the emotive gravity brought on by both the subject and the performers' deeply-felt interpretations.