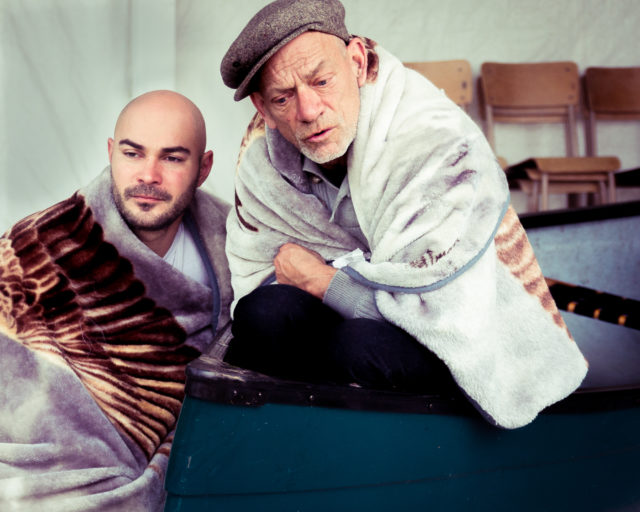 Fierce and visceral, Windigo resonates in us like a cry, echoing a long history of human violation of the land and culture.  A Nordic epic with a post-apocalyptic stroll, Windigo exorcises the demons and the waves of violence perpetrated against the Amerindian people.
Choreographer, scenic design and costumes: Lara Kramer
Collaborators and Performers: Jassem Hindi & Peter James
Windigo is a co-commission from the Candance Creation Fund, Festival Trans-Ameriques, National Arts Centre, Usine C, Centre de Creation O Vertigo and the Dancing on the Edge Festival
This year's DOTE showcases over thirty performances involving more than thirty innovative choreographers. Artists from across Canada, from Belgium and South Korea will dance on stages and in the streets during the ten-day festival, in full length and mixed bill programs, as well as site-specific works. The 30th annual Dancing on the Edge Festival will bring dance in all shapes and forms to Vancouver audiences.
How to Enter: https://www.straight.com/contests/win-tickets-30th-anniversary-dancing-edge-festival-contemporary-dance