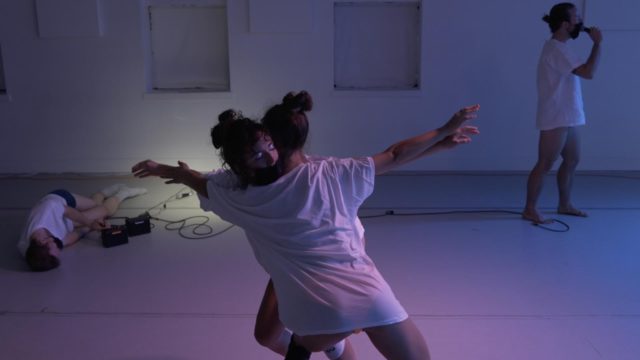 Vanessa Goodman/ Action at a Distance Core/Us
July 7 @7pm & July 8 @9pm
Captivating new group work where four dancers expertly transverse our perception of how we hear movement and see sound with mesmerizing results.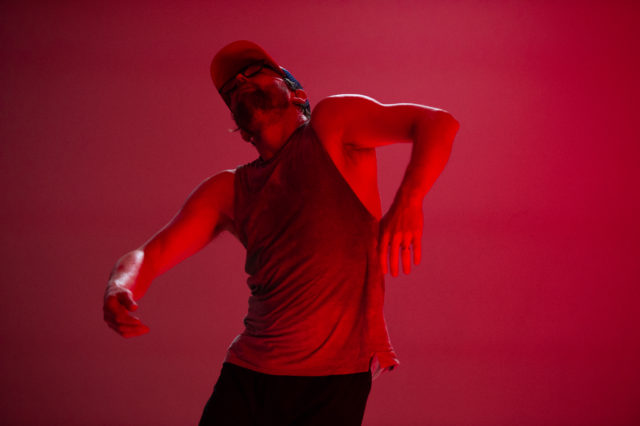 James Gnam/ plastic orchid factory entre chien et loup [between dog and wolf]
July 7 @9pm & July 10 @7pm
The hour of metamorphoses, when people half hope, half fear that a dog will become a wolf.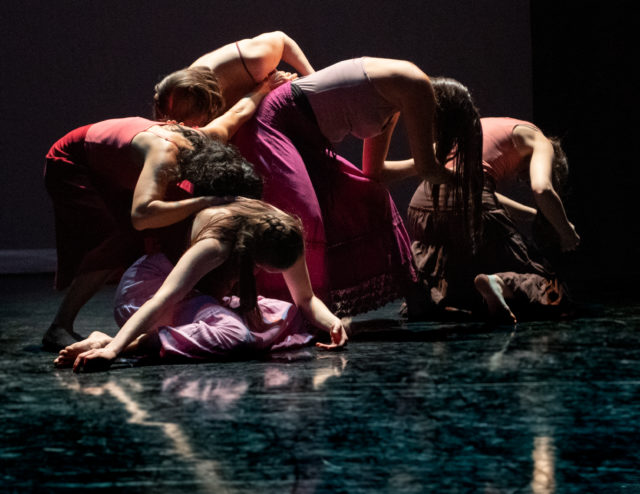 Raven Spirit Dance Confluence
July 8 @7pm & July 9 @9pm
Confluence is a dance work that weaves our perspectives, our histories and our bodies to create somatic tapestry that speaks to the resilience of Indigenous women.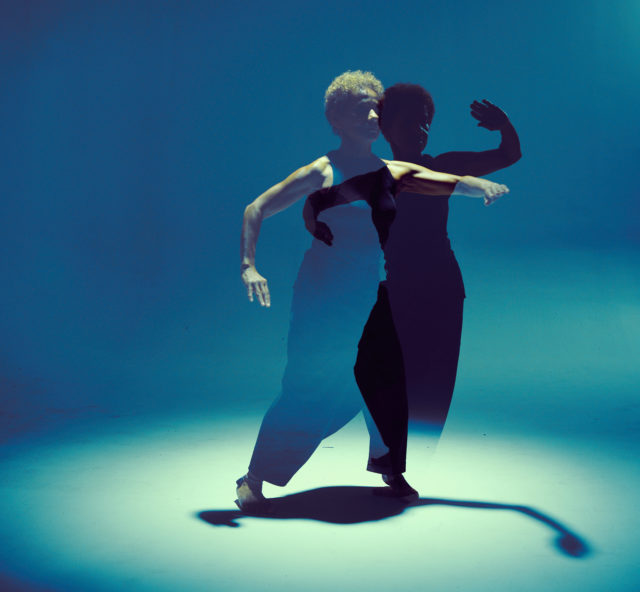 Zab Maboungou/Compagnie Danse NYATA NYATA Montreal Wamunzo
July 9 @7pm & July 10 @9pm
An aesthetic of presence, without concession, that manifests the dynamics of solidarity through space.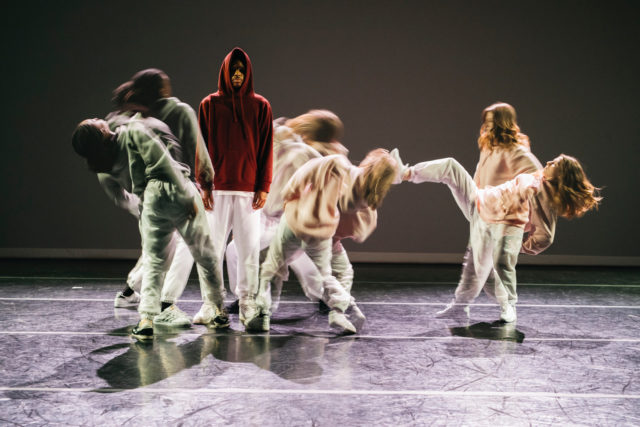 Alexandra 'Spicey' Lande/ Ebnfloh Dance Company Montreal In-Ward
July 11 & 12 @8pm
With raw and sharp physicality, In-Ward subtly combines dramatic tension, and dark humour in dealing with obvious situational absurdities that grapple with the forces of hope.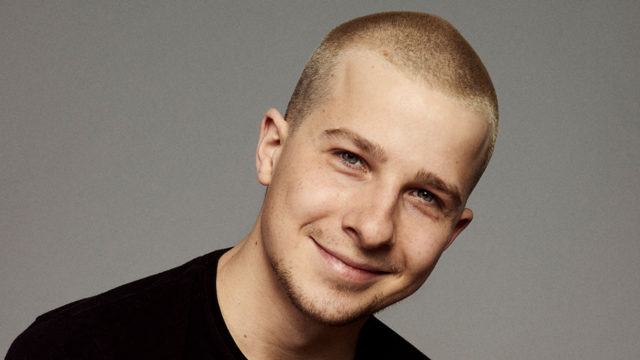 Isak Enquist There Will Be No Recording
July 7, 8 & 9 @8:15pm
A series of movement pathways concentrated on the generation of energy.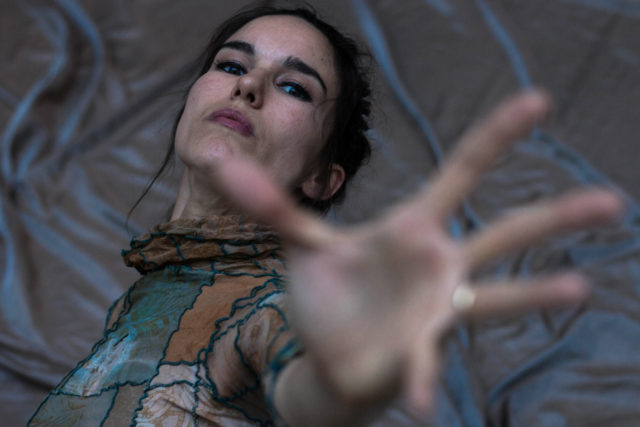 Olivia C Davies/O.Dela Arts/ Peppers Ghost New Media Collective Maamawi: Together Through The Fire
Alvin Erasga Tolentino/Co.ERASGA folding&unfolding
July 13 & 14 @8pm
Maamawi takes an Indigenous Futurist approach to the Anishinaabe Eight Fire prophecies with a hybrid interactive VR/AR and live performance.
Philippines traditional fabrics, Malong is the creative source that encounters dance and fabrics to ignite genetic memory conjuring the real and imagined stories in dance.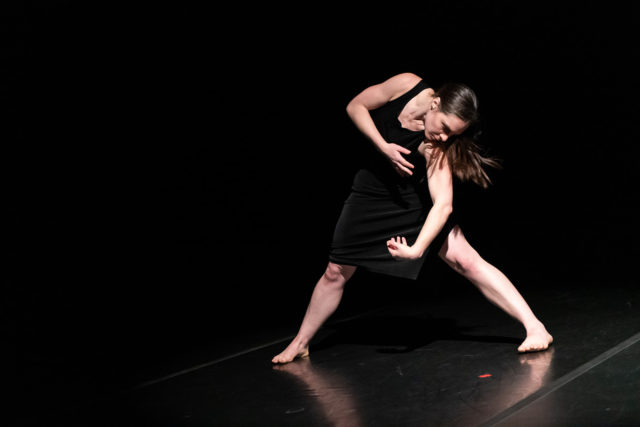 Rebecca Margolick  Bunker + Vault
Kate Franklin & Jeremy O'Neill  Foam
July 15 & 16 @7pm
Bunker + Vault is about the resilience, strength, and relentless pressure on the female body over generations and my experience within.
Working with precision and spontaneity, Foam uses virtuosic physicality and vocal work to explore themes of struggle, transformation and being caught in time.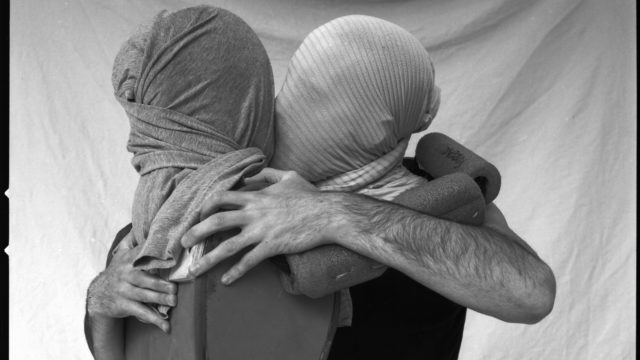 Calder White  BABY
Tara Cheyenne Friedenberg/ Tara Cheyenne Performance Pants
July 15 & 16 @9pm
BABY is an interdisciplinary dance theatre piece integrating puppetry, props, mask and costume.
Pants take a deep dive into the shallow end of the gender binary through comedy and dance.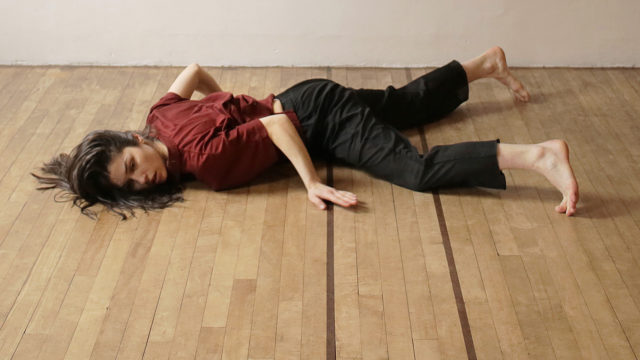 Triple Bill | glint | in partnership with The Dance Centre
Francesca Frewer When I Think It Has Yet To Begin
Theatre – 7pm
Alexa Mardon  a crisis/a party
This piece has been canceled due to unforeseen circumstances. 
Patio – 8 to 10pm
Erika Mitsuhashi on the cosmic shore
new Studio – 5 to 7pm & 8 to l0pm
The glint triple bill invites the audience into a unique context for experiencing these new works.
July 14, 15, 16 from 5 to 10pm Scotiabank Dance Centre
Pam Tzeng | SHED/knowing each other as different and the same | presented by plastic orchid factory
July 15 & 16 @ 12, 2 & 4pm
Left of Main tickets: http://plasticorchidfactory.ca/pam.html
A collection of six moving portraits choreographed by Pam Tzeng. There are three different pods of otherworldly performances to take in.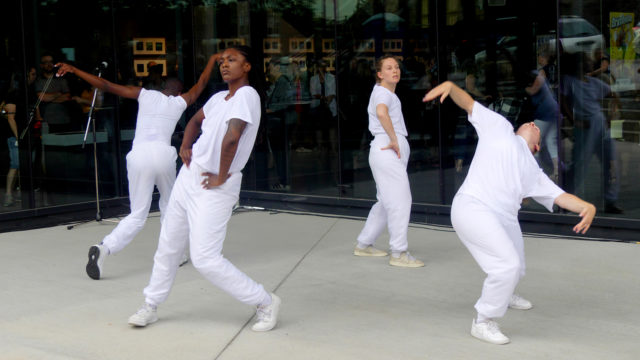 Alexandra 'Spicey' Lande/ Ebnfloh Dance Company Montreal In-Beauty
July 10 @2pm
Location – TBC
In–Beauty questions the parameters of feminine gender through its choreographic language, anchored in Hip Hop.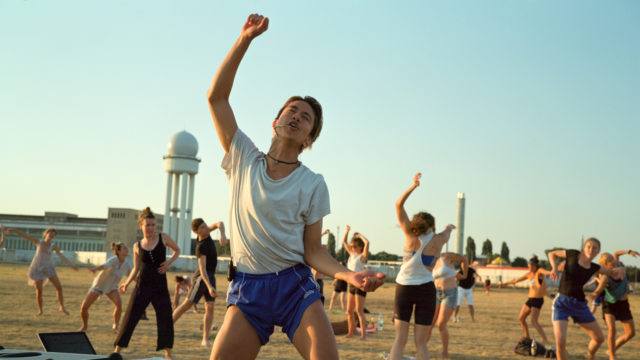 Alvin Erasga Tolentino/Co.ERASGA Dose of Pleasure
July 15 & 16 @5pm
McLean Park
A special community outreach workshop inviting all community members to participate. Dance outside together with Berlin's dance artist Alvin Collantes, a specialist of the Gaga Technique. A free event for all.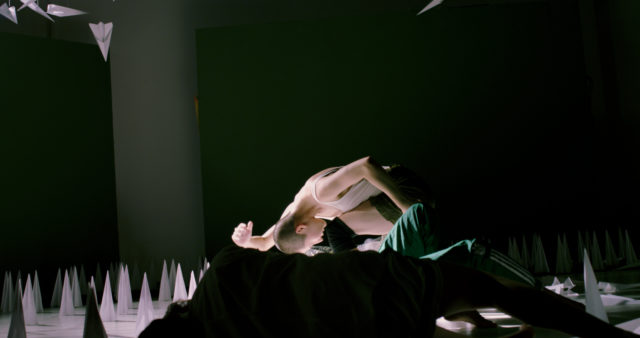 FESTIVAL FILM PACK
Films can be live-streamed & purchased through a Festival Film Pack and will include: Anya Saugstad; Helen Simard; Little Pear Garden Dance Company, Shion Skye Carter; Collab Art Creations, and others. Available to be screened on a flexible schedule throughout the festival for $15.