EDGE FOUR
Firehall Arts Centre

Church Volunteers -

Jennifer Clarke


ABC/s of goodbye-part one

- Noam Gagnon/Co.Vision Selective

Church Volunteers
Jennifer Clarke


Vancouver, BC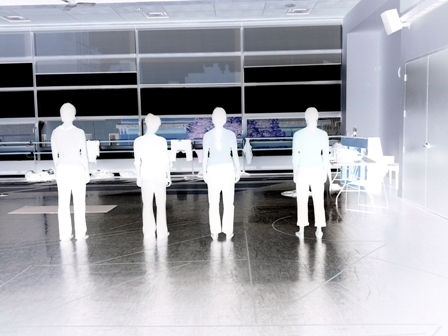 Choreographer


Jennifer Clarke



Performers


Jane Osborne




Anne Cooper




Ziyian Kwan




Julia Carr
A quartet with live sound design by performers. This work, by Jennifer Clarke recipient of 2011 Santa Aloi award, explores the depth and surfaces of space, how and why we move in open space and how we move inside our own space, either physically or psychologically.



Jennifer Clarke

is an independent performer based in Vancouver, B.C. Canada. She graduated from the University of Calgary with a Bachelor of Arts in Literature and Contemporary Dance. For the last 12 years, she has maintained a consistent art practice including both choreography and improvisation. She is equally practiced in the arts of improvisation as performance and choreographed dance making. Her work has been supported and shown by Vancouver presenters such as the Scotiabank Dance Centre, Dancing on the Edge, and Dances for a Small Stage. She has also been presented in Nicole Mion's Calgary Fluid Festival and One Yellow Rabbit's prestigious interdisciplinary festival The High Performance Rodeo. Most recently she has participated in an international choreographic research project TRIPTYCH, traveling to Italy and Montreal. This project was mentored by dance dramaturge Guy Cools and included 2 other choreographers from Italy and Montreal.
Jennifer Clarke gratefully acknowledges the support of the Dance Centre's artist in residency program as well as BCAC. She is also grateful to receive the Santa Aloi award, without which this new work would not have been possible.


jenniferclarkeprojects.com
ABC/s of goodbye-part one

Noam Gagnon/Co.Vision Selective


Vancouver, BC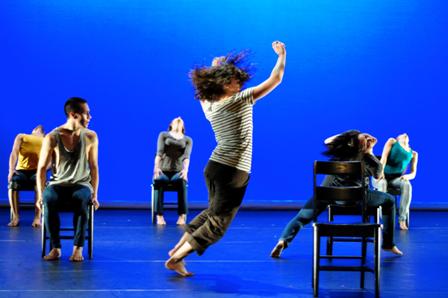 Choreographer


Noam Gagnon


Performers


Tatiana Cheladyn, CarliAnn Forthun, Marisa Gold, Laesa Kim, Michael Kong, Milena Read, Kaitlyn Soo, Antonio Somera, Jessica Waren

Using the thematics of the musical chair game, the

ABC's of Goodbye

reveals the ebb and flow of saying goodbye. This piece was created for advance repertory dancers, formerly Off Centre Performance Co., in the School for Contemporary Arts at SFU. It premiered in March 2011 at the Fey and Milton Wong Theater, SFU Woodwards.



Noam Gagnon

is the Artistic Director of Co. Vision Selective (www.visionselective.org) and the Director of Noam Gagnon's Wellness Center/Beyond Pilates Inc. (www.beyondpilates.ca). Since its inception in 2006, Co. Vision Selective has produced several works including The Vision Impure, which premiered at The Cultch (Vancouver) in 2007. For his solo performance in The Vision Impure Noam received the Isadora Award for Excellence in Performance. In 2009, the work was remounted for a Canadian tour with new commissions by Daniel Léveillé and Nigel Charnock. 10 Things You'll Hate about Me, a collaboration with playwright and director James Fagan Tait, premiered at The Cultch in 2010.



EDGE FOUR




Firehall Arts Centre




Wednesday July 13 @ 7pm
Friday July 15 @ 9pm
CLICK HERE TO BUY TICKETS