EDGE one
Thursday July 5, 2012 @ 9pm
Saturday July 7, 2012 @ 7pm
Firehall Arts Centre
soft foot -

Robin Poitras for dumb instrument Dance


The Karolina Sisters

- Caroline Liffmann & Lina Fitzner/ Light Box


peeling away like a bubble in wallpaper

- Vanessa Goodman/ The Contingency Plan

soft foot
Robin Poitras
dumb instrument Dance
Vancouver, BC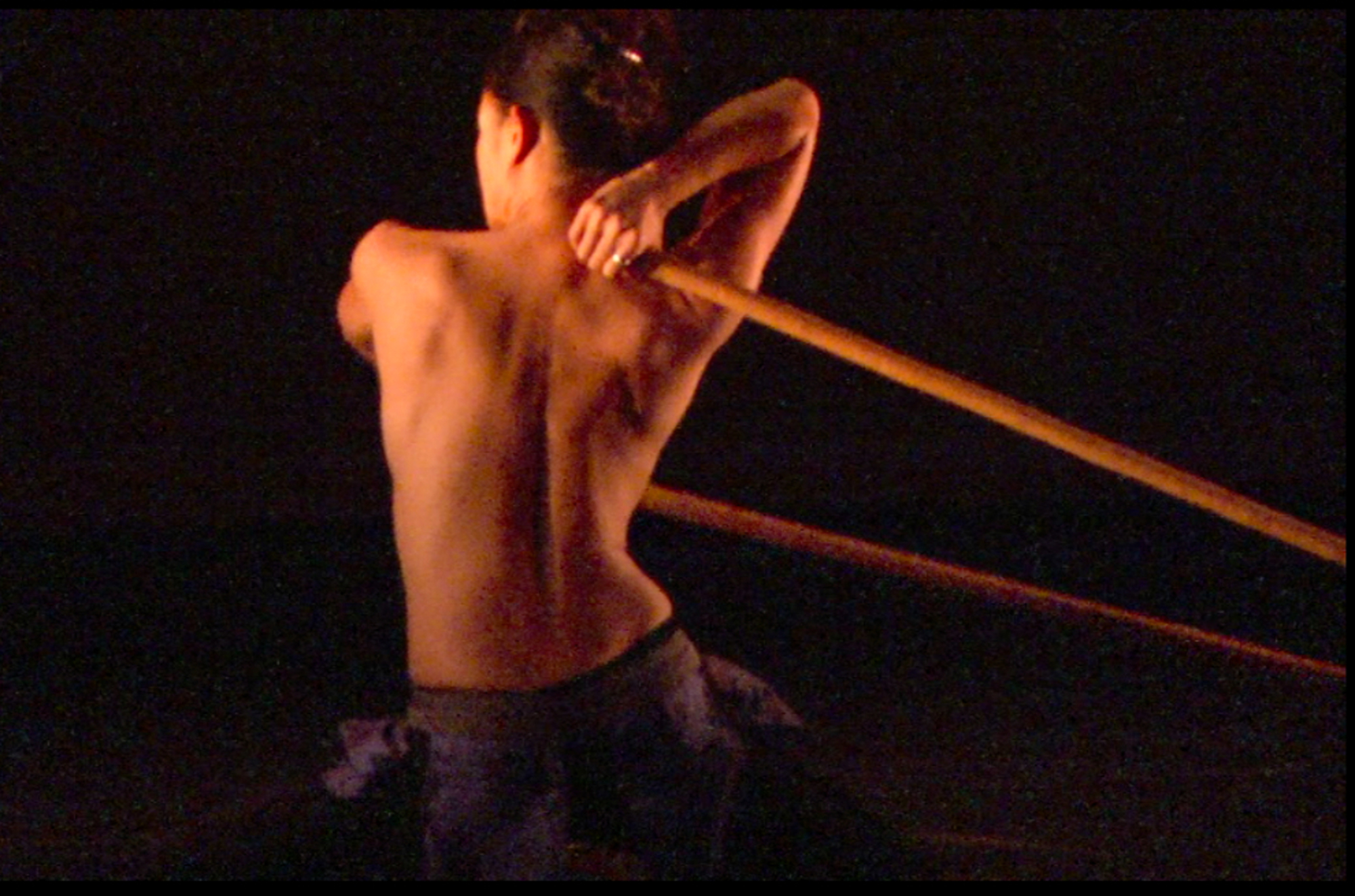 Ziyian Kwan by Kayla Jeanson
Performed by


Ziyian Kwan
Inspired by the mythological inheritance of the great bear constellation Ursa Major, soft foot is an elegant and raw inter-play of movement, text and objects. Ziyian Kwan commissioned this work by choreographer Robin Poitras to honor and celebrate the lifework of somatic pioneer Amelia Itcush.



*soft foot will only be performed Thursday, July 5




Ziyian Kwan has worked as a dance artist based in Vancouver for the past 24 years. As an interprète, she has performed on international stages in creations by diverse choreographers from across Canada. In January 2012, Ziyian formed dumb instrument Dance, a collage of activities that includes her nascent experiments with choreography, commissioned work, site-specific and unorthodox dance events.
'I am my heart's dumb instrument', Denton Welch
Acclaimed for her production of multi-disciplinary performance events, Robin Poitras is a dance artist whose practice embraces music, visual art, poetry and theatre. In 1986, she co-founded New Dance Horizons in Regina where she continues to act as Artistic Director. In 2009 Robin launched Rouge-gorge, a company dedicated to her choreographic and performance practice. Robin's work often involves the use of art objects, texts, images, and other media and has been presented across Canada, in Spain, France, Germany and Mexico.
The Karolina Sisters
Caroline Liffmann & Lina Fitzner
Light Box
Vancouver, BC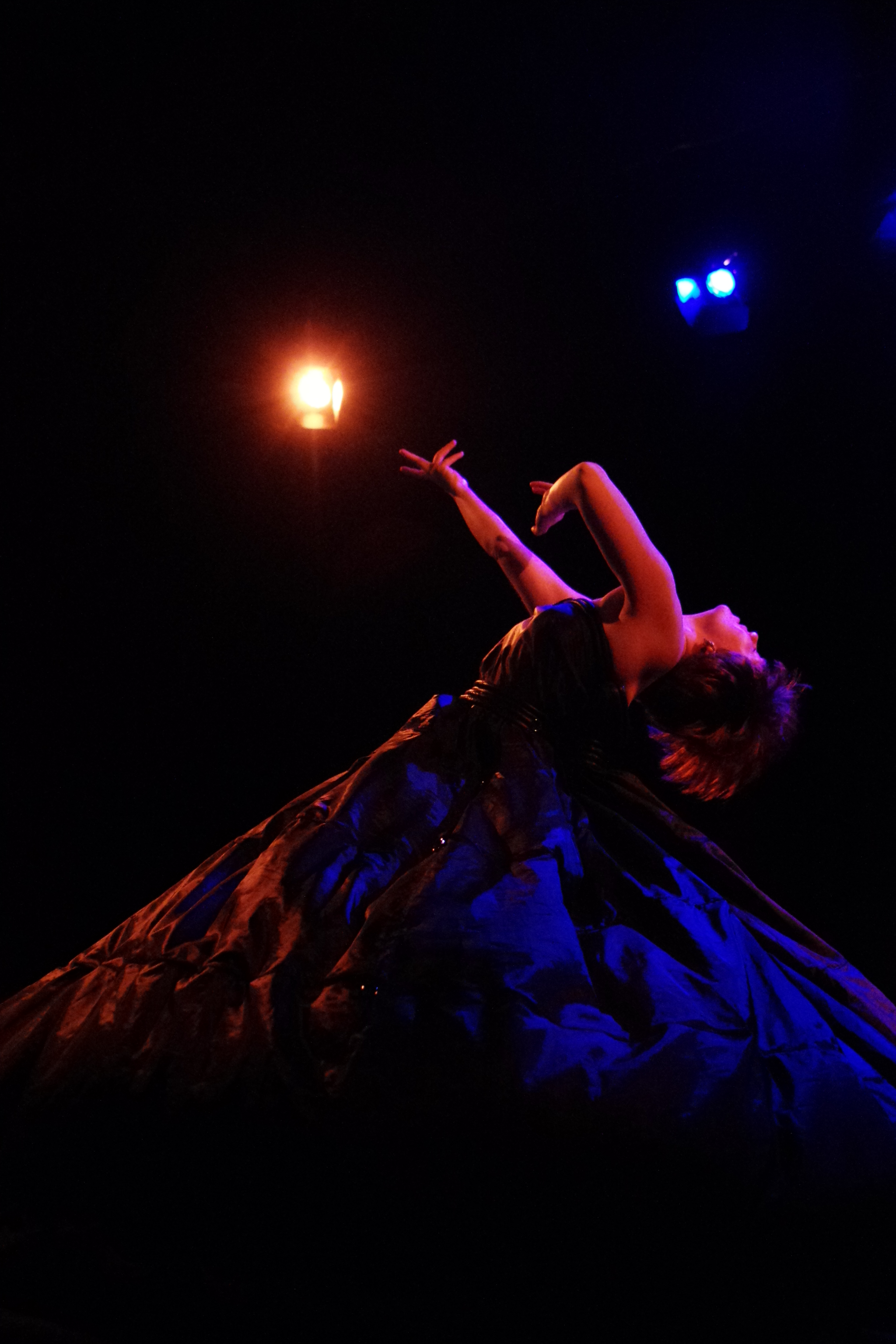 Lina Fitzner by Yvonne Chew
Performers
Lina Fitzner
Caroline Liffmann

The Karolina Sisters

is inspired by the dark, cinematic absurdity of Stanley Kubrick and David Lynch, aesthetics of early 1900's circus, and the magical moralities of Grimm fairytales. Set to a rich and eerie sound score by Lee Hutzulak, performers Lina Fitzner and Caroline Liffmann puzzle together a suspended, dream-like world.



Light Box

is contemporary dance artists Lina Fitzner and Caroline Liffmann, and musician/ composer and visual artist Lee Hutzulak.

We came together in 2011, and in a flurry of a year we've created one late night lounge solo, 4 short works for the stage, and 2 performance installations.

Together we're influenced by the textures, tones and ideas of vintage pop culture,

and we aim to create visual, sonic, dance-based performance works that magnify and transform.

Please join us as we continue to explore, question, and reconstruct a convergence of sound, movement, projected images, and suspended states.
peeling away like a bubble in wallpaper
Vanessa Goodman


The Contingency Plan



Vancouver, BC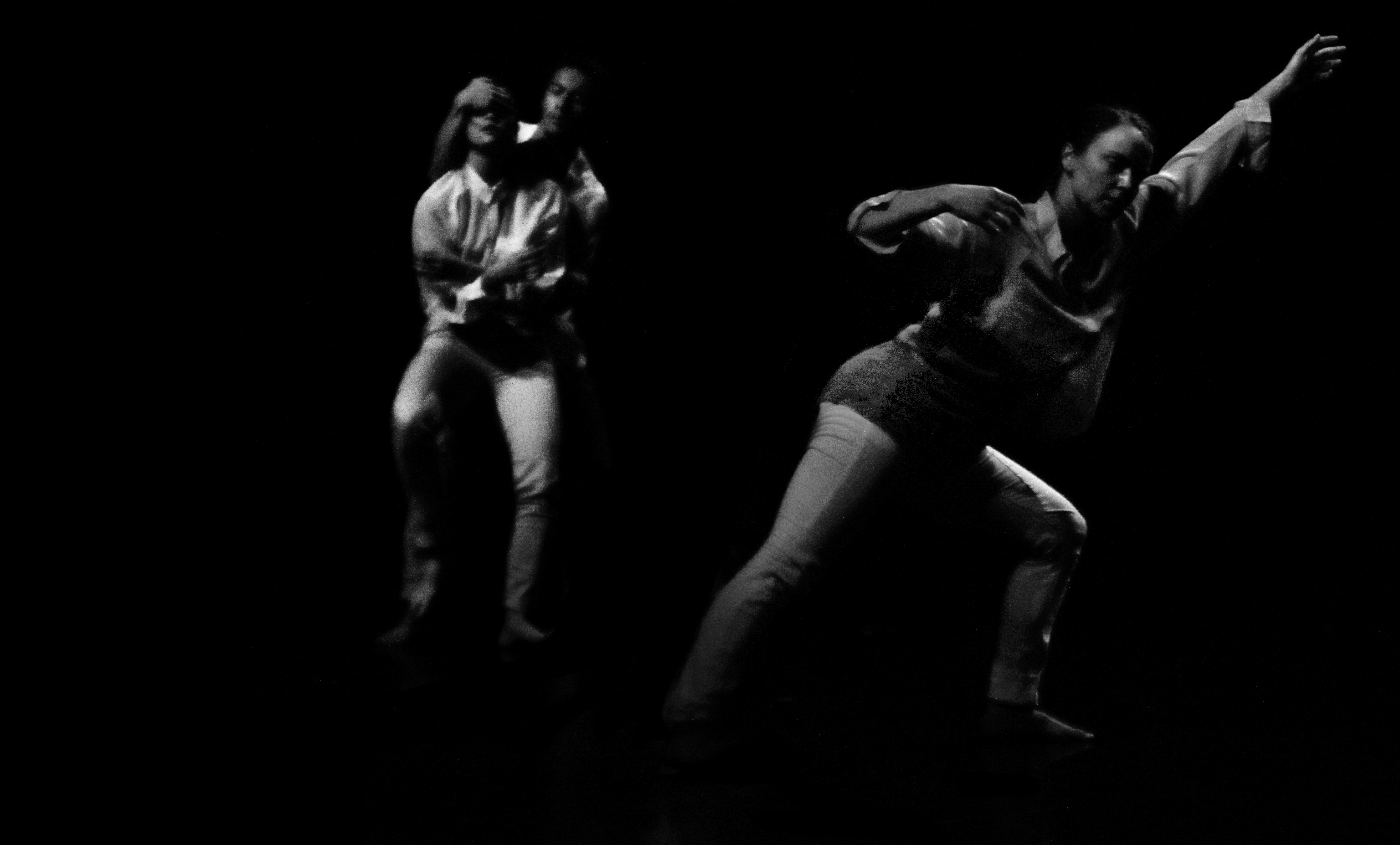 Erika Mitsuhashi, Michael Kong and Jane Osborne by Yvonne Chew

Performers
Michael Kong
Erika Mitsuhashi
Jane Osborne
Bevin Poole

When we speak of our senses, we are typically referring to our external receptors, or exteroceptive system: sight, sound, scent, touch and taste. These external receptors are a way for us to interpret and decode the world around us. We are constantly gathering and processing information through this filter, using it to help inform and shape our relationships with others and to our environment. Linking sensations to memory, our senses transport us back to a time and place. This work is an excerpt of what belongs to you, an exploration of the senses. It is fuelled by the resonance of these memories how they live in our bodies and our external receptors.


www.contingencyplan.ca
The Contingency Plan

are a Vancouver-based contemporary dance collective who commission, create and produce innovative new works of live theatre through collaborative process. The collective is dedicated to the development of work which depicts a distinct and original voice, and whose process is undertaken with the passion, fearlessness and commitment inherent to rigorous creative practice. Their creative interests lie with collaborative process, interdisciplinary projects and a dance-theatre aesthetic. Their goal is to create and present work that is representative of the human experience, at times subtle and thoughtful, at others wild and absurd, but always stemming from an earnest and genuine point of artistic curiosity.
The collective was founded in 2008 by Vanessa Goodman, Jane Osborne and Leigha Wald as vehicle for them to commission and create new work together. With a continued focus on collaborative creation, The Contingency Plan is now engaging guest artists as collective members on a project-to-project basis. This ensures that there are always at least three key artists working together, negotiating aesthetic choices and contributing equally in the production of new work.
EDGE one
Firehall Arts Centre
Thursday July 5, 2012 @ 9pm
Saturday July 7, 2012 @ 7pm