EDGE five
Friday July 13, 2012 @ 7pm
Saturday July 14, 2012 @ 2pm
Firehall Arts Centre
Flightless Aviators & Angels

- Constance Cooke


Quiver -

Nicole Mion/Springboard Performance


Untitled

- Farley Johansson

Flightless Aviators & Angels
Constance Cooke
Victoria, BC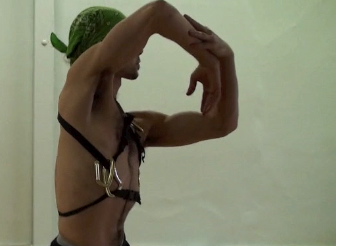 Leon Feizo-Gas by Constance Cooke

Performed by

Jung-Ah Chung

Leon Feizo-Gas

Matthew Waldie




An exploration of the tensions between gravity and flight played out in an abstract world where meaning is found through metaphor with dancers Jung-Ah Chung, Leon Feizo-Gas and Matthew Waldie.





Constance Cooke

is a choreographer, Educator of Contemporary Dance, Filmmaker and a Canadian Dance Artist with a professional career that has spanned over 25 years. This season Cooke premiered seven new works including commissions by Ballet Victoria, Cadence Contemporary Dance and White Birch Ballet.

Triangular Forest

premiered at the 2011 Romp Festival of Independant Dance and

I Be Caribou

premiered at The Uno Festival in May 2012. Also this season, Cooke began rehearsals with Canadian dance icon Rachel Browne for a new screendance, and traveled to Winnipeg for a teaching residence with Winnipeg Contemporary Dancers Senior Professional Program, where she also taught WCD company classes.

Cooke has produced a number of short dance videos including

Anarchists Footwear

which had its American debut in New York (2009) at the Dance on Camera Film Festival. She is also the Co-Artistic Director of Dance For the Camera, Artistic Director of a semi professional company called Fizzik'l and Director of the Victoria School of Contemporary Dance.



Quiver


Nicole Mion


Springboard Performance

Calgary, AB / Vancouver, BC



James Gnam by Leif Norman




A physical experience. A container for arrows. A solo interpretedy by James Gnam,

Quiver

brings to life internal and external worlds in a series of carefully considered frames and containers.







Nicole Mion

is an artist and curator who creates for the stage and screen. Splitting her time between Vancouver and Calgary, she is a sought after director and contemporary choreographer specializing in contemporary performance, new media, dance, and installation. She is Artistic Director for Springboard Performance where she curates the Fluid Movement Arts Festival in Calgary; Interrarium an interdisciplinary creative residency at the Banff Centre for the Arts and ContainR, a mobile theatre and public art installation. Recent work includes a tour of

Quiver

to the prairie provinces, direction of an animated short film

Fight for Flight

for Bravo!FACT/CTV featuring international female ski jumper katie Willis and her fight to jump at the Olympics and

Gut Symmetries

a dance performance for the stage featuring Jeannie Vanderkerkhove. Nicole enjoys creating solos inspired by specificall wonderful and unique individuals. These cheorgraphies include solo work and commissions for Momo Mixed-Ability Dance Theatre, Luciane Pinto, CArol Greyeyes, Andrea Gunnlaugson, and Stephen Thompson. Nicole is happy to be back at DOTE where she has had the great fortune of having her work prsented numerous times over many, many years.



Untitled


Farley Johansson


Vancouver, BC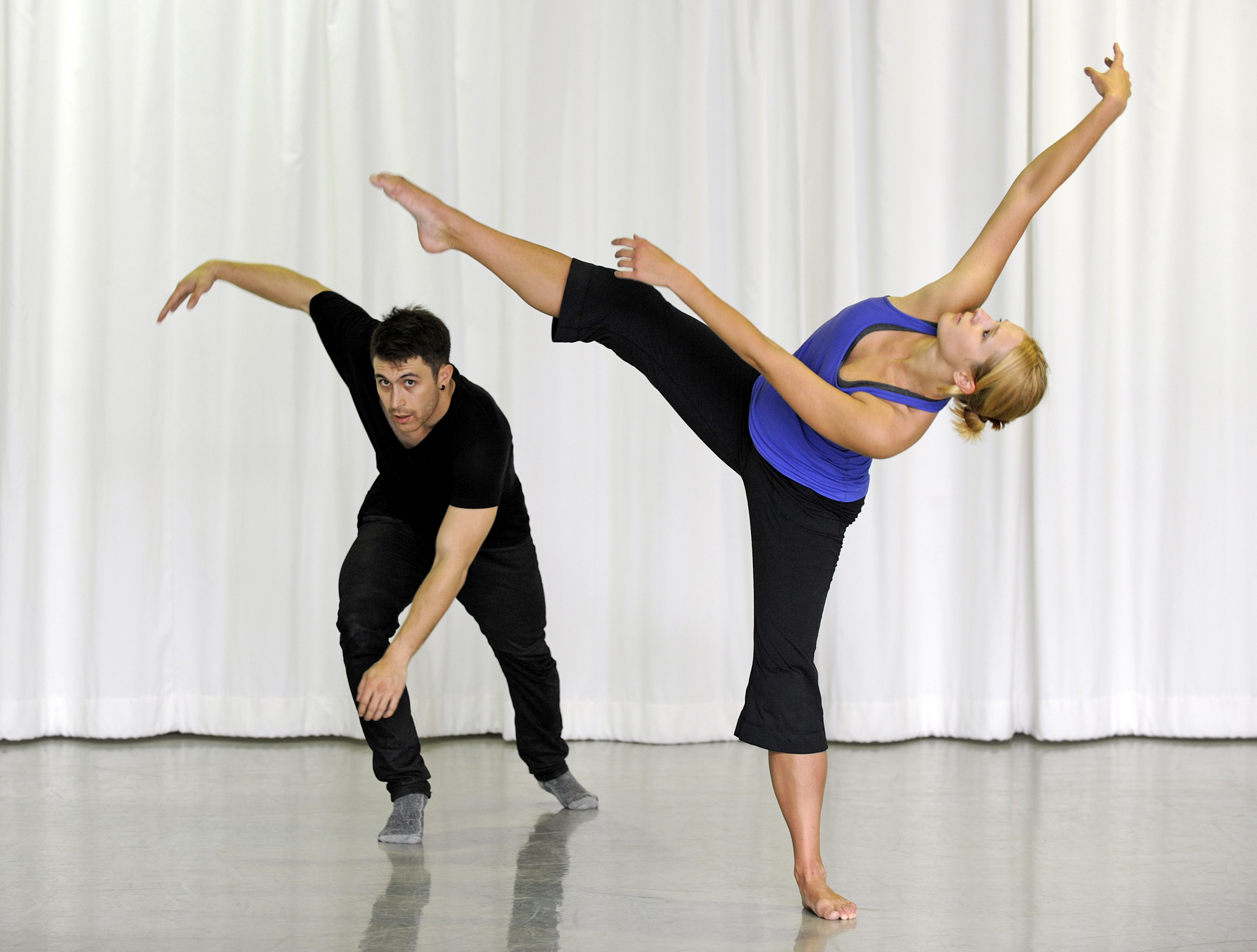 Hayden Fong & Meredith Kalaman by Chris Randle
Performed by


Hayden Fong
Meredith Kalaman
This dynamic duet features Hayden Fong & Meredith Kalaman exploring themes of entanglement, entrapment and how a man and a woman find refuge in the spaces between each other.
Farley Johansson is an independent performer, teacher, and choreographer currently based in Germany. He studied Classical Ballet, Modern and Contemporary Dance at the New Zealand School of Dance. He is the Co-Artistic Director of Science Friction, which he formed in 2003 with partner Shannon Moreno. His work has been seen in Dances for a Small Stage, Dusk Dances, Vancouver International Dance Festival, Chutzpah Festival, Month of Dance (Bahia, Brazil), Lucky Trimmer, Berlin, Nord Deutsche Tanzfestivals in Greifswald, Koblenz and Giessen, Germany, in addition to co-productions and self-presentations in Vancouver, Canada and Berlin, Germany. He has also adapted two duets for film created with Shannon Moreno, with the support of BravoFACT and in collaboration with directors Kenneth Sherman and Brad Timmins.
Farley has danced with Kassel Tanztheater(D), Osnabrück Tanztheater(D),Staats Oper Unter den Linden-Berlin(D), Deutsche Oper Berlin(D), Edam Dance, Wen Wei Dance, Movent, Kinesis Dance, The Holy Body Tattoo and the Royal New Zealand Ballet. Farley has taught for the Osnabrück Tanztheater(D), Tanztheater Hagen(D), Ballett Giessen(D), Wen Wei Dance, Ballet Victoria, Akadamie des Tanzes Mannheim(D), Marameo(D), Dock 11(D).
EDGE five
Firehall Arts Centre
Friday July 13, 2012 @ 7pm
Saturday July 14, 2012 @ 2pm