Vertiges
Paul-André Fortier
Fortier Danse-Création
Montreal, QC

Thursday July 5 and Friday July 6, 2012 @ 7PM
Firehall Arts Centre
280 E. Cordova St. at Gore St.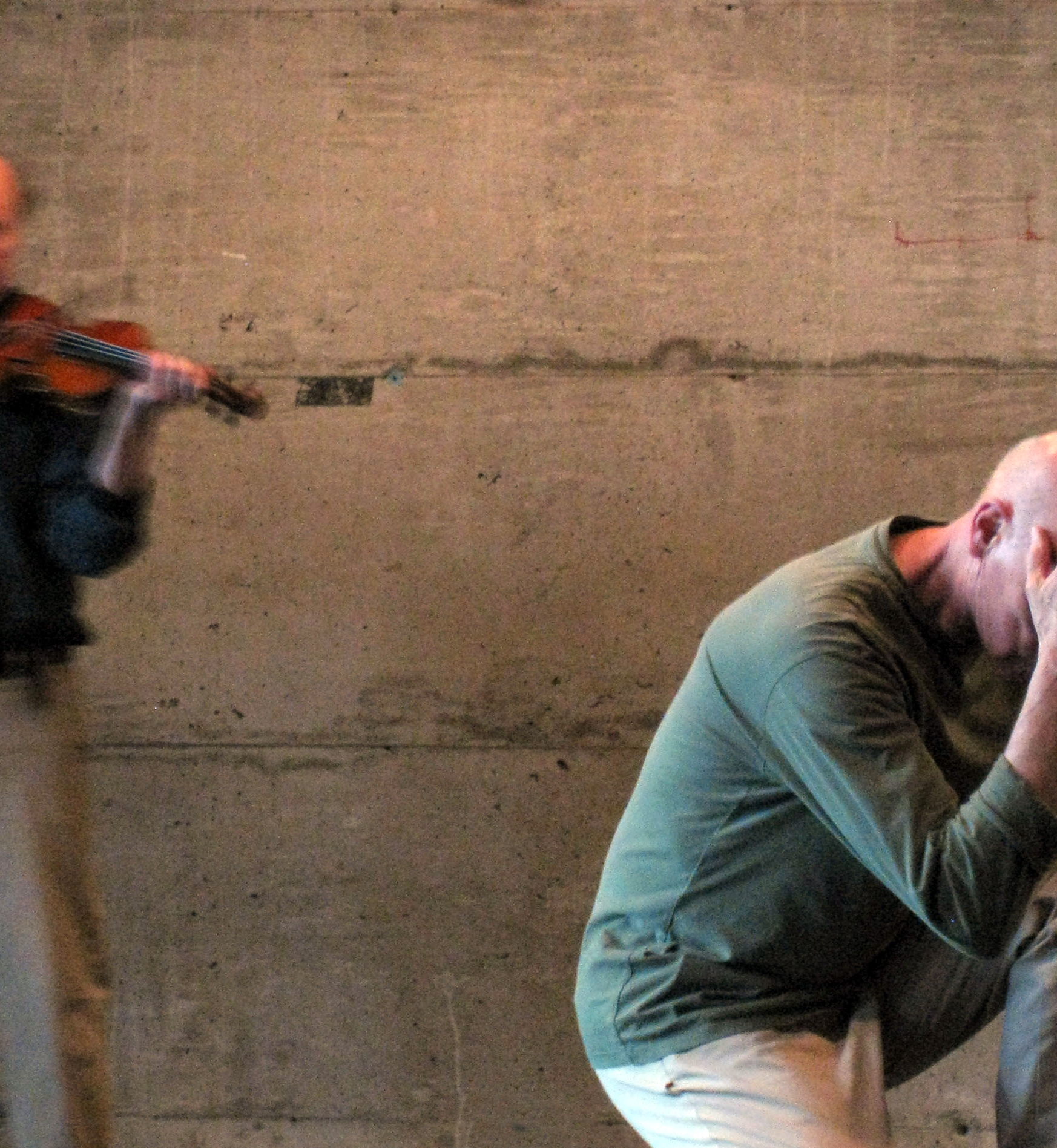 Malcolm Goldstein and Paul-André Fortier by Ginelle Chagnonr

Vertiges
is an encounter between two mature men: one a dancer, the other, a violinist. Both advance along a thin thread of the creative process, at first carefully, then somewhat recklessly. Summoned by absences, they are swept away by vertigo -- the scenery becomes out of focus and the space before them shrinks. Their melancholy is palpable, yet sorrow never takes the upper hand. They move confidently along the tightrope of the present in a dialogue of sound and movement that cuts to the quick; their eyes reflect both smiles and tears. Two men, two experienced bodies, cast threads of light from yesterday to tomorrow. They move forward, in complicity, leaving large spaces behind them. They have a rendezvous on the other side of the horizon...


Performers
Paul-André Fortier
Malcolm Goldstein

Paul-André Fortier has made an immense
contribution to contemporary dance in Quebec over the past 30 years as a pioneering creator, performer and teacher. He has created nearly 50 choreographies, solos, group pieces and site-specific works.

A performer with a striking presence, this self-described "man who dances" challenges himself with spatial, time and technique constraints that push his own limits and those of his art.

Inspired by the crossover of various artistic disciplines, he has collaborated with other leading artists, including Françoise Sullivan, Betty Goodwin, Rober Racine, Alain Thibault, Robert Morin and Malcolm Goldstein. Paul-André Fortier began his performance career in the 1970s as a member of Le Groupe Nouvelle Aire, dancing in some of the first works of his peers (

Édouard Lock, Daniel Léveillé).
In 2012, he received
the Governor General's Performing Arts Award, and
he was appointed Chevalier de l'ordre des Arts et des Lettres by the French government in 2010
.
Other honours include the Jean A. Chalmers Award for Choreography and the Dora Mavor Moore Award.
Malcolm Goldstein
was born in Brooklyn (USA) in 1936. A composer, violinist and improviser, he has been active in the presentation of new music and dance since the early 1960s, when he participated in the Tone Roads Ensemble, Judson Dance Theater and Experimental Intermedia Foundation in New York City. Though trained as a classical violinist, his music becamefocused on open improvisation and structured improvisation-composition. His "Soundings" improvisations have received international acclaim for having "reinvented violin playing". Numerous composers—as diverse as John Cage and Ornette Coleman—have written music for him. Since the late 1970s he has toured extensively throughout North America, Europe and Japan, with performances of his solo violin/voice and ensemble compositions, at festivals of contemporary music.

Vertiges
Firehall Arts Centre
280 E. Cordova St. at Gore St.
Thursday July 5 & Friday July 6, 2012 @ 7PM