this time
Heidi Strauss
adelheid dance projects
Toronto, ON
Thursday July 12 and Friday July 13, 2012 @ 8:30PM
Studio T/ Goldcorp Centre for the Arts, SFU Woodward's
149 W. Hastings St.
Click here to buy tickets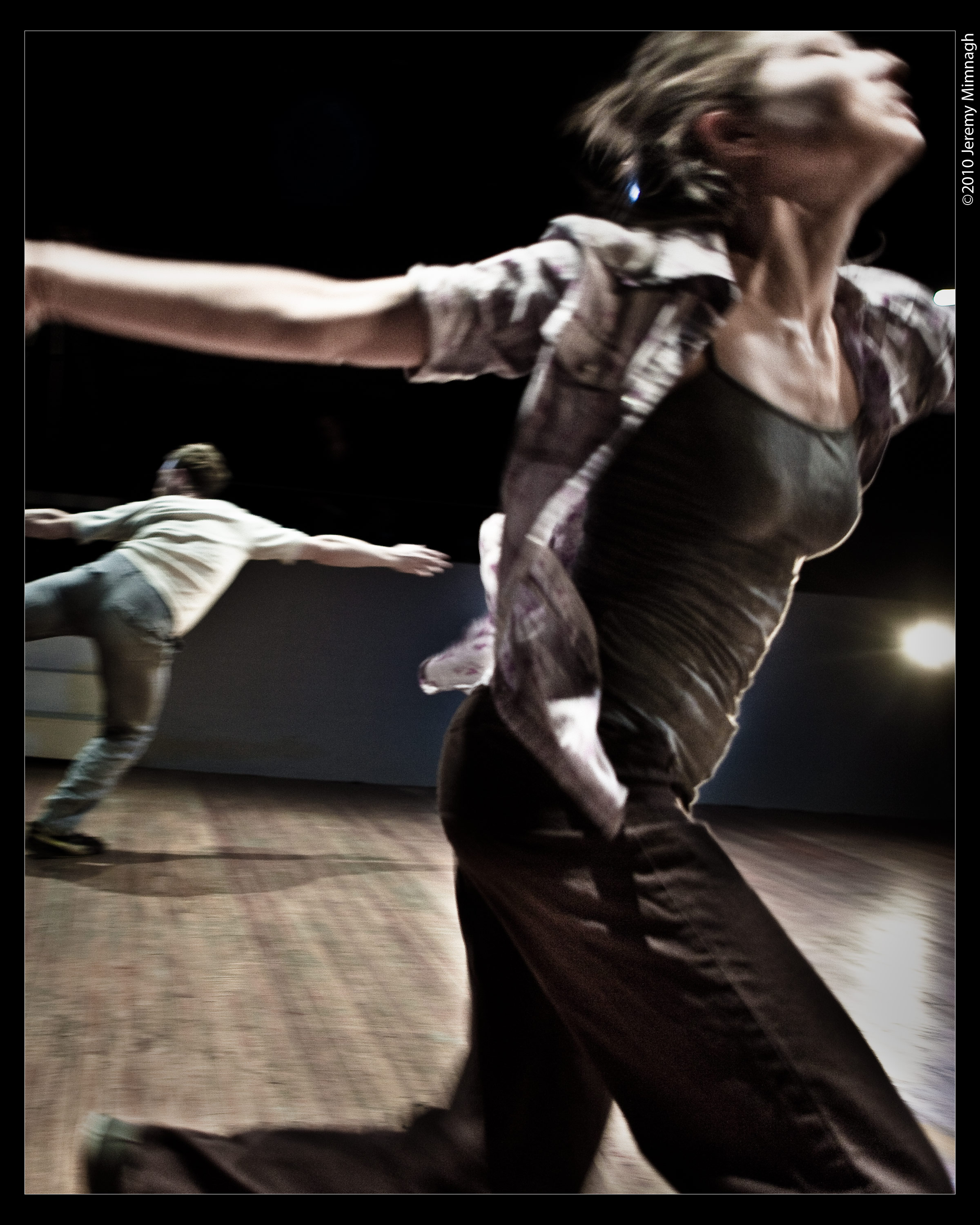 Brendan Wyatt and Justine A. Chambers by Jeremy Mimnagh

this time is a duo inspired by a play about a couple and nine beams of light. Abstracted from Ken Gass' original script, this contemporary dance work is a layered portrait of a relationship under pressure. Violent, tender and unsettling, this duo is a game of tenacity in a world full of new, unexpected and constantly changing circumstances.


Performers
Justine A. Chambers
Yuichiro Inoue
Since 1994, Toronto-based Heidi Strauss has worked as an independent dancer and choreographer. She has toured with Fujiwara Dance Inventions, Tribal Crackling Wind/Peter Chin and Sylvain Émard Danse. For theatre and opera, she has choreographed for the Frankfurt Opera, the Canadian Opera Company, Volcano Theatre, Tarragon Theatre and Necessary Angel. She has also worked as the rehearsal director for Tribal Crackling Wind, Chartier Danse and O Vertigo. In 2007, Strauss founded adelheid to support her choreographic work. A year later she became dance-artist-in-residence at Factory Theatre where she has created three full evening works. She has given workshops across Canada, in addition to the Czech Republic, Germany, Italy and Singapore. Next year she will create a full evening work for Toronto Dance Theatre presented by World Stage.

She is the recipient of the 2012 KM Hunter Award for Dance.

this time
Studio T/ Goldcorp Centre for the Arts, SFU Woodward's
149 W. Hastings St.
Thursday July 12 and Friday July 13, 2012 @ 8:30PM