Streaming via Youtube
Approx. Running Time: 37 mins
BIOGRAPHIES
Chapter 5
Arash Khakpour/Rodrigo Rocha-Campos
Vancouver
World Premiere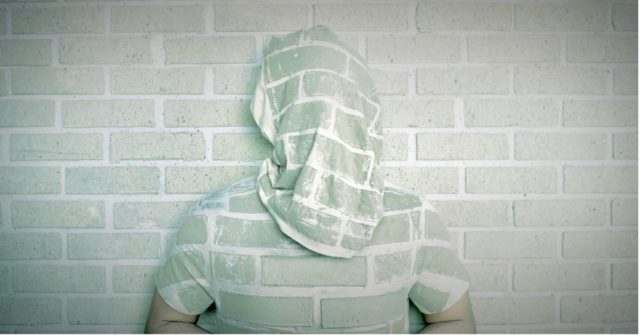 Chapter 5 is a screen dance film about a young man battling drug addiction and the tenuous balance between pleasure and self-demise. "In this work I wanted to speak out on the issue of addiction as a way of healing the pain loved ones very dear to me went through, and unfortunately, lost their battle to this terrible predicament." With dialog replaced by movement, visuals and a wealth of sounds Chapter 5 is visceral and painful.
Arash Khakpour – Choreographer and Performer
Originally from Tehran and based in Vancouver, Arash Khakpour is privileged to be a dance artist on the unceded territories of the Musqueam, Squamish and Tsleil-Waututh First Nations. He is a graduate of Out Innerspace's Modus Operandi training program, has completed the Cultch's Youth Mentorship program, and is a recipient of the contact improvisation scholarship at EDAM under the direction of Peter Bingham. Arash has had the privilege of working with Wen Wei Dance, Out Innerspace Dance Theatre, Kinesis Dance Somatheatro, Company 605, Constance Cooke, and David McIntosh (Battery Opera) among many others.
Arash's choreography has been presented at Dancing on the Edge, Art for Impact, Dance Days Festival (Victoria BC), Dance In Vancouver, rEvolver Festival and Vines Art Festival. Arash's desire is to see whether the theatre can be a place to interrogate the body and to investigate the alternate ways of being. He is interested in dance as a language to research human conditions through historical, social, political and existential interpretations. Arash is the cofounder of Vancouver's guerrilla performance group Pressed Paradise, co-founder of the dance-theatre company The Biting School (alongside his brother Aryo Khakpour), and the founder and co-host of How About A Time Machine, a podcast on the history of Canadian performance.
Rodrigo Rocha-Campos – Producer, Director and Writer
Rodrigo Rocha-Campos has been teaching the art and technique of camera and lighting for over 14 years as an educator in film schools in Vancouver, Canada and across film schools in Florida. About 6 years ago, he started an additional career path by creating and producing content using screen dance as the format. To this date, Rodrigo has directed and produced five short dance films with generous international exposure including festivals in North and South America, Europe, the Middle East and Australia. Currently, he's developing his sixth screen dance piece.
Dolik's Clothes
Ben Gorodetsky
Waterloo, ON
World Premiere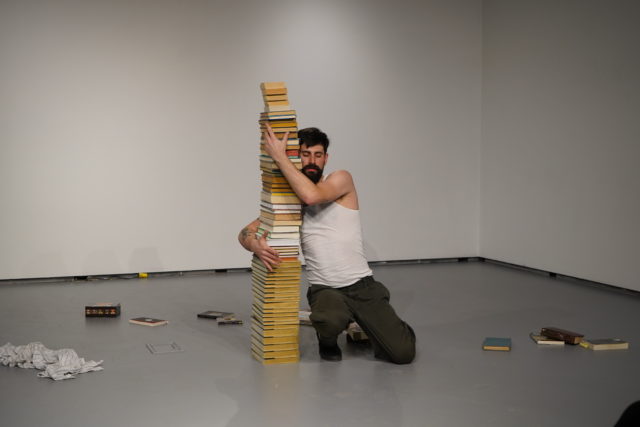 My grandfather Dolik Lutsky died on April 3, 2020. We were unable to gather for his funeral, left to sort through our grief alone. One small relief was my grandmother mailing me a box of his clothes. Using these garments as performance artifacts I've created a digital video piece reimagining grieving rituals in the age of COVID. I explore the ceremony of wearing Dolik's clothes and reactivating the narrative, cultural, and physical threads of his life. Soviet oral histories provide textual counterpoint to the dance video created through aerial drone photography. Country roads and lakes frame this physical score exploring grief and memory.
Ben Gorodetsky – Choreographer, Creator and Performer
Ben Gorodetsky is a theatre maker, improviser, and movement artist based in Waterloo, ON. His performance work has been presented by Movement Research at Judson Church, The Tank NYC, Brian Webb Dance Company, Expanse Festival of Movement Arts, e-Volver, Rubaboo, Chutzpah!, and the Gas Station Arts Centre. He is the former Associate Artistic Director of Rapid Fire Theatre and has performed, taught, and directed improvisation in Yellowknife, Detroit, Vienna, Atlanta, Ljubljana and Reunion Island (among other places). He is co-creator of political satire comedy duo Folk Lordz (VICE), and creator and former host of experimental variety show Dirt Buffet Cabaret. Ben is the winner of the 2016 Emerging Artist Award at the Mayor's Celebration for the Arts (Edmonton, AB) and a nominee for a Canadian Comedy Award. He has taught at UBC Okanagan, and holds a BFA from the University of Alberta and an MFA from Brooklyn College-CUNY.
Shadow State
Eclipse
David Cooper
Vancouver
Shadow State is a dance collaboration with Danielle Gardner filmed in David Cooper's studio. Experimenting with movement and light.
Eclipse is a short dance film experimenting with light and movement.