CANADA'S 33rd ANNUAL DANCING ON THE EDGE FESTIVAL OF CONTEMPORARY DANCE 
Applications for the 2021 Dancing on the Edge Festival July 8-18, 2021 are now open. Please click the link below to apply. Deadline is November 2,2020.  Dancing on the Edge is hopeful we will be able to return to a live performance festival but given the interest in the online work presented at the 2020 festival plan to include online streamed works as well. Be safe, be kind, be calm and be creative!
Please complete the DOTE 2021 online application form here.
Deadline: November 2, 2020 at Midnight PDT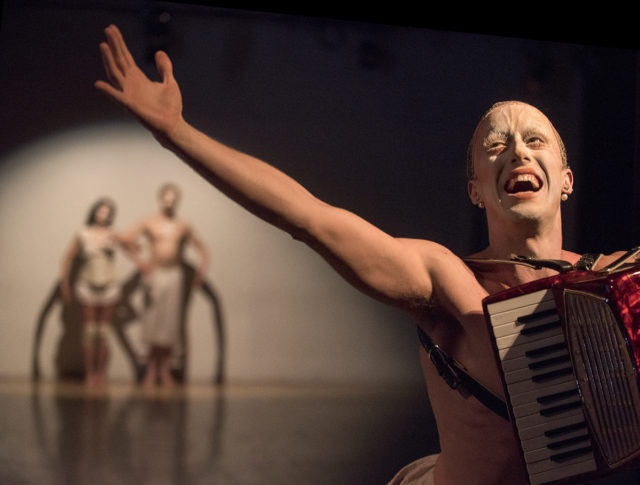 About the Dancing on the Edge Festival
The Dancing on the Edge Festival Society strives to stimulate the development of high quality contemporary Canadian dance artists and choreography through the presentation of work from emerging and established local, regional, national and international dance artists and companies. Each year the Festival provides a catalyst for discussion about dance, either through forums, roundtable discussions, or talkbacks. The Festival also acts as a facilitator for new dance creations, through commissions, residencies, and co-productions.
The Festival defines Contemporary dance, not simply as defined within the canon of dance practice, but as performance dance that is happening NOW. In any festival, one might experience contemporary/modern dance, contemporary/cultural fusion, hip-hop, physical theatre, performance art, Butoh, contemporary ballet, tap/clog dancing, etc. and we encourage applicants from all contemporary genres to join us at the Festival.
---
For questions regarding the Dancing on the Edge Festival, please contact us at 604-689-0691 or info@dancingontheedge.org.