Shay Kuebler | Radical System Art
Vancouver
British Columbia Premiere of a Work-in-Progress
July 10 @ 7pm (LIVE at the Firehall Arts Centre – Theatre)
July 11 @ 7pm (Streaming via Youtube)
Momentum of Isolation is a work that started being researched in 2019. It is a work based around social isolation and loneliness. This first chapter of research is a chain of solos, for 7 performers, that was developed by company artists online and in isolation. Each artist uniquely approached an aspect of isolation and loneliness through these solos.
As the work had to be developed in isolation and through digital platforms, this chapter of the project has taken on a much more singular focus on each artist's personal interpretation. As these solos were developed in home spaces and in isolation, the artists are performing their solos in smaller performance spaces – averaging 6′ x 9′ – as well as performing these solos in-relation to walls and surfaces in their environment.
Choreographer: Shay Kuebler & performers
Producer: Radical System Art
Directors: David Cooper & Shay Kuebler
Cinematographer: David Cooper
Performers: Keiran Bohay, Aiden Cass, Isak Enquist, Sarah Hutton, Kennedy Knopf, Tia Kushniruk (online) Katie Lowen, Odile-Amelie Peters (online), Calder White
Lighting Designer: Rob Sondergaard
Dramaturg: Abbey Dutton
Videography/Direction (Opening movie sequence): Justin Lopes and Keiran Bohay
Running Time: 45 mins
To note:  Please arrive no earlier than 30 minutes before the performance. We encourage patrons to wear a mask or face-covering to all live-performances at the Firehall Arts Centre. A limited supply of masks will be available for purchase on the door.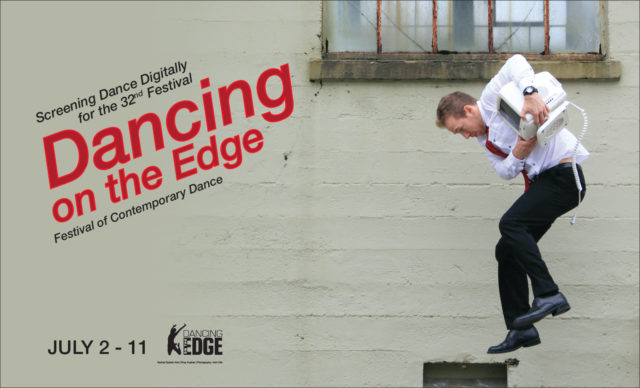 BIOGRAPHIES
Shay Kuebler – Artistic Director
Shay began his artistic development at the age of 5 with dramatic arts and martial arts in Shito-Ryu Karate. His early artistic growth would lead to dance and a versatile background in Hip Hop, Jazz, Tap, Contemporary and Ballet. He continues to develop and further his artistic practice through travel and intensive study, which has included study in music, theatre, dance and martial arts in the USA, Brazil, Japan and China. As a performer, he has worked in the fields of Tap, Hip Hop, Contemporary Dance, Circus Arts, Film and Theatre. He has performed for numerous companies across Canada, USA and The UK, including Kidd Pivot, Holy Body Tattoo, Pachimama Theatre, Line 1 and Company 605. He has choreographed and directed works for The American Dance Festival, CitieBallet, Les Grands Ballet Canadiens, Moment Factory and Decidedly Jazz Danceworks. In Vancouver, he was co-founder of The 605 Collective, and as the founder and Artistic Director of Shay Kuebler Radical System Art, he has produced and directed four full-evening dance works that have toured nationally and internationally: Karoshi, Glory, Telemetry and Feasting on Famine. In 2010, he received the Holy Body Tattoo emerging artist award and in 2014 received The Mayor's Arts Award for emerging dance artist from the City of Vancouver.
Eric Chad – Video Designer, Technical Designer and Show Control
Eric Chad is a projection designer and show control/integration specialist based in Vancouver, B.C. Eric's interests lie in interactive projection design, generative design, and live tracking. Eric's recent credits include works with Kidd Pivot (Revisor, Betroffenheit), Shay Kubler RSA (Feasting on Famine, Telemetry), Borealis Soul (Blue Hour), Chuthis. Group ( -in3s- , Smile Masking, Face Her), Out Innerspance Dance Theatre (Major Motion Picture), Joe Ink (4our),  Moose and Moa Theatre Company (The Art of Being Alone). Eric received his Master of Fine Arts degree from the University of British Columbia.
Kate De Lorme – Sound Designer
Kate is a Sound Artist and Designer based in Vancouver, BC. She graduated from the University of British Columbia in 2015 with a Bachelor of Fine Arts, majoring in Theatre Design and Production and has a certification in Audio Engineering. Kate was recently an Artist in Residence at The Spatial Sound Institute in Budapest, Hungary, researching and creating using the 4DSound Spatial Sound system. Select design credits include: Telemetry, Feasting on Famine – (Shay Kuebler Radical Systems Art); Salmon Girl – (Raven Sprit Dance); Major Motion Picture – (Out Innerspace). Upcoming work: Sta/g-mos @ MONOM– (Kate De Lorme Design);Bygones – (Out Innerspace Dance Theatre)
Abbey Dutton – Rehearsal Director and Dramaturgy
Abbey is a Vancouver based dancer, actor and singer, working as both an educator and professional performer. She is an Honours graduate of the Canadian College of Performing Arts, as well as Harbour Dance Centre's Intensive Training Program (ITP) and The Source Dance Company. She has worked independently and commercially on stage and screen for companies such Conair, Del Taco, BC Dairy, Acuvue, Asus and more.  She has appeared in episodes of iZombie and The Detour, as well as The Disney Channel's "Freaky Friday" and The Hallmark Channel's "The Wedding Dance". She is continually studying to expand her education in movement, theatre and leadership, and is so happy to be able to utilize those skills to assist RSA with this important piece.
Rob Sondergaard – Light Designer
Robert has been working as a lighting designer for over two decades in all genres of the entertainment industry. His design credits span from Dance, Theatre and Opera to World Class Ceremonies, Film, Television and Rock & Roll. Robert has designed for numerous dance companies including Kidd Pivot, Company 605, Nederlands Dans Theatre, Royal Swedish Ballet, Luzern Theatre, and Movent.  He has collaborated with some of the worlds top choreographers including Crystal Pite, Aszure Barton, Donald Sales, Dana Gingras, Peter Chu, Lisa Gelley, Josh Martin and now, Shay Kuebler. His work with Crystal Pite on A Picture of You Falling was nominated for a Knights of Illumination Award. In theatre, Robert has designed for The Arts Club, Royal City Musical Theatre, URP, Align Entertainment and Burnaby Lyric Opera.  He has won 2 Ovation awards and has numerous other nominations. He also had the opportunity to work with world-renowned visual artist Stan Douglas on the Arts Club/Canadian Stage production of Helen Lawrence, which toured Canada, Scotland, Germany, Belgium and the USA. Robert is a member of the Associated Designers of Canada.
 "M.O.I." Performers
Keiran Bohay
Keiran was raised in the small town of Wainwright, Alberta. At age 8 he began training in tap, eventually taking on other various dance styles such as jazz, lyrical, contemporary, hip hop and ballet. At the age of 13 he took a brief break from dance to perform in The Citadel Theatre's production of Peter Pan and Oliver!, giving him his first taste of professional work. Throughout his time in Vancouver he has gone on to Choreograph Tap, Contemporary, Broadway, and Jazz for local Vancouver training programs such as ITP (Intensive Training Program), Source Dance Company, and Aviary. He has performed Musical Theatre with the Arts Club (Mary Poppins, Beauty and the Beast), Contemporary work with Shay Kuebler's Radical System Art (Telemetry), and has gone on to dance in many hit tv series and movies (CW's the Flash, Disney's Descendants 2, ABC's Once Upon A Time, CW's No Tomorrow etc.) Known for his energy, comedic personality and unique style, Keiran has gone on to perform and choreograph throughout the world, and can't wait to share his passion with you!
Aiden Cass
Born in North Vancouver B.C. Aiden first channeled his high energy into a Hip Hop class at aged 10 and quickly discovered a strong passion for movement, music, performance and community. He began his training with North Shore Academy of Dance, eventually joining NSADs Half Day Program. After graduation, Aiden continued to focus on maturing his artistic craft by joining Modus Operandi in 2015. Since his time training with MO, Aiden has worked with the likes of Emmalena Fredriksson, Out Innerspace Dance Company, Radical System Art Dance Company and Kinesis Dance Sometheatro; as well as many other artists in the Vancouver community.
Isak Enquist
Isak Doran Enquist is a dance artist living on unceded Coast Salish territories, including the xʷməθkwəy̓əm, Skwxwú7mesh, and Səl̓ílwətaʔ/Selilwitulh Nations. Raised in the Kootenays (Ktunaxa) of Canada, Isak began formal training in Shotokan Karate. He began dance education at Simon Fraser University before enrolling with the Modus Operandi Contemporary Training Program. As an emerging dance artist, Isak has performed international tours with Out Innerspace Dance Theatre in 2017 as well as with Shay Kuebler Radical System Art in 2018/2019. Most recently, premiering new work with Compagnie Vision Impure in 2019.
Sarah Hutton
Sarah Hutton was born and raised in Hanna, Alberta where she early on discovered her love of movement. She moved to Vancouver in 2013 to pursue her passion for street dance, contemporary, jazz, and tap, joining The Source Dance Company under the direction of Joanne Pesusich. In 2016, she was chosen for a scholarship at EDAM Dance under Peter Bingham, where she studied Contact Improvisation. Her new curiosities led her to continue her training at Modus Operandi Contemporary Training Program, under the direction of Tiffany Tregarthen, David Raymond, and Kate Franklin, graduating from the program in 2020. She has performed for creators; Paras Terezakis (Kinesis Dance), Shay Kuebler (Radical System Art), Vancouver Fashion Week, Julie-Anne Saroyan (Dances for a Small Stage), Kyle Toy, Heather Dotto, and Joanne Pesusich. She is currently an apprentice with Shay Kuebler (Radical System Art). Sarah continues to explore her own choreographic practice. Throughout the past four years, her choreography has been performed by the training program The Source Dance Company. Most recently, her work was performed at The Dance Centre's Holiday Party in 2019. Sarah is privileged to live and dance as a guest on the traditional unceded territories of the Coast Salish people.
Kennedy Knopf
Kennedy Knopf was born and raised in the town of Vernon BC where she began her dance education at Accentz Dance Studio. Continuing her artistic training in Vancouver BC, she is a graduate of the Vancouver Training Society biannual scholarship, The Dance Initiative, as well as Harbour Dance Centre's – Source and Aviary Dance Companies.
As an independent artist, Kennedy has fortunately worked with Carlo Atienza in "Sonder", Heather Dotto with 'Dances for a Small Stage', as well as a performing apprentice with Heather Laura Grey in her original work "The Tunnel" and many others.  A few other accomplishments include the short film, "She" by Adele Thomas awarded Accolade Award of Merit from The Accolade Global Film Competition, as well as 2 Laurel nominations. Kennedy was the primary dancer in Vancouver Spring Show 2016 (Joel Hanna). She was the BC Stage Provincial winner in 2012 and a Team Canada soloist dancing in the I.D.O World Championships (Danielle Fischer).
Tia Kushniruk – Digital Collaborator
Tia Kushniruk was born in Edmonton, Alberta and is now based in Toronto. She graduated from The School of Toronto Dance Theatre in 2017, and joined Toronto Dance Theatre for their 2017/2018 season. She has had the pleasure of performing works of Antony Hamilton (Australian Dance Theatre, Chunky Move), Paul Andre-Fortier (Fortier Danse-Creation), Peggy Baker (Peggy Baker Dance Projects), Christopher House (Toronto Dance Theatre), Aria Evans, Marc Boivin, Nikola Steer (Coco Framboise) and Jasmyn Fyffe. From 2012-2017 she worked as a company dancer and rehearsal director for Toy Guns Dance Theatre, premiering 4 full-length shows. Kushniruk collaborated with Christianne Ullmark in the presentation of a solo work for the 2018 Beijing Dance Festival where she subsequently received support and funding from the Canada Arts Council. Her own artistic research plays with varying media, including- stickers, graffiti, short stories, animation, scripts, folklore, manga, video games and clown.
Katie Lowen
Born in Lethbridge, Alberta, Katie retired as a national level gymnast before moving to Vancouver to pursue a university basketball career. Katie played four years on the Simon Fraser University women's basketball team and competed in the NCAA division II. After earning a Bachelor of Business Administration (Finance), she joined Modus Operandi under the direction of Tiffany Tregarthen, David Raymond and Kate Franklin. Within the Vancouver community, Katie has had the pleasure of working with Shay Kuebler (Radical System Art), Serge Bennathan (Les Production Figlio), Justine A. Chambers, and Deanna Peters. In collaboration with two other colleagues, Katie co-founded the alternative performance space Boombox in 2016, where she has created and performed her own choreographic work, Just a Duet and Blue Crush. Over the past year and a half, Boombox has hosted the research and creation of over twenty multi-generational artists, and 10 public showing events of their work. Boombox was commissioned for the 2017 biennial Dance in Vancouver Festival and presented Blue Crush, a duet co-created and performed with Zahra Shahab. In September 2017, Blue Crush was curated by Justine A. Chambers for the 2017/2018 New Work's Season Opener, where the piece was performed at Vancouver's Orpheum, Annex.
Odile Amelie Peters – Digital Collaborator
Odile-Amélie Peters was born in Montreal and grew up in Quebec City. Having started her career in urban dance, she then decided to undertake her studies in contemporary dance. She received her diploma from L'École de danse de Québec in 2012. Throughout her career as a project based dancer, Odile has worked with the Québec companies Le Fils d'Adrien Danse, Danse K par K, Compagnie WXWS, Geneviève Duong – With Company 605 in Vancouver and Anne Plamondon in Montreal. She is now working for Skeels Danse Montréal (Rose of Jericho), Alan Lake Factori(e) (Le Cri des méduses) as well as Radical System Art in Vancouver (Telemetry and Epilogos). She has a strong desire to pursue her learning and her artistic development by participating in numerous workshops/intensives such as ImPulsTanz in Vienna, The Domaine Forget (grant recipient), Springboard Danse Montréal for two consecutive years, Company 605 winter intensive, TransFormation Danse (grant recipient) and Radical System Art summer intensive. She has also received many grants by the Conseil des arts et des lettres du Québec and Première Ovation. Odile-Amélie Peters is in the midst of researching and is eager to create new work. She is a passionate, curious and determined dancer who aspires to expand her artistry.
Calder White
Calder White is a freelance dance artist based between Vancouver and Toronto. Calder grew up in the Niagara Region where he studied competitive dance for eight years before joining Toronto's Canadian Contemporary Dance Theatre in 2011 and spending three seasons with the company. He has originated roles in work by Shay Kuebler (Shay Kuebler/Radical System Art), Sylvie Bouchard (BouchardDanse), Colin Connor (José Limón Dance Foundation), Santee Smith (Kaha:wi Dance Theatre), and Alexander Whitley (Alexander Whitley Dance Company). Calder holds a BFA in Dance from the Ohio State University, where he was fortunate to study under Bebe Miller, Crystal Perkins, and Eddie Taketa, while also choreographing and presenting his own work in and around Columbus, Ohio. Calder is currently in his first season with Shay Kuebler/Radical System Art (Vancouver) and an apprentice with Peggy Baker Dance Projects (Toronto).