Programs
COURTYARD WORKS
Habitats | Isabelle Kirouac & Nayana Fielkov
Emergency!! | Tomoyo Yamada | Clala Dance Project
RIGEL & BETELGEUSE | Danse Carpe Diem / Emmanuel Jouthe
Stop the stigma, stop the shame (working title) | Shelley Cox
Where the Music Begins | Soleful Dance/Alexandra Clancy
Firehall Arts Centre - Courtyard Stage
PERFORMANCE DATES
| | | | |
| --- | --- | --- | --- |
| July 5 - 13 | See Event for Dates & Times | Firehall Arts Centre - Courtyard Stage | Free Event. Mixed Program. See Show for Dates & Times. |
Habitats
Isabelle Kirouac & Nayana Fielkov
Vancouver
July 5 @ 8.15pm
July 6 @ 8.15pm
A twist between Fellini and Lewis Carroll, Habitats is an enchanting performance for all ages combining elements of physical comedy, contemporary dance and circus. Accompanied by a mysterious white hare, a woman travels through dream-like roads in search of home. Through her journey into the unknown, she learns to transform her fears into curiosity. Celebrating the power of imagination, Habitats is a living poem about migration, transformation and the interaction between humans and animals.
Creators/Performers:  Isabelle Kirouac & Nayana Fielkov
Musical Composer: Martin Reisle
Outside Eye Consultants: Delia Brett, Chloe Ziner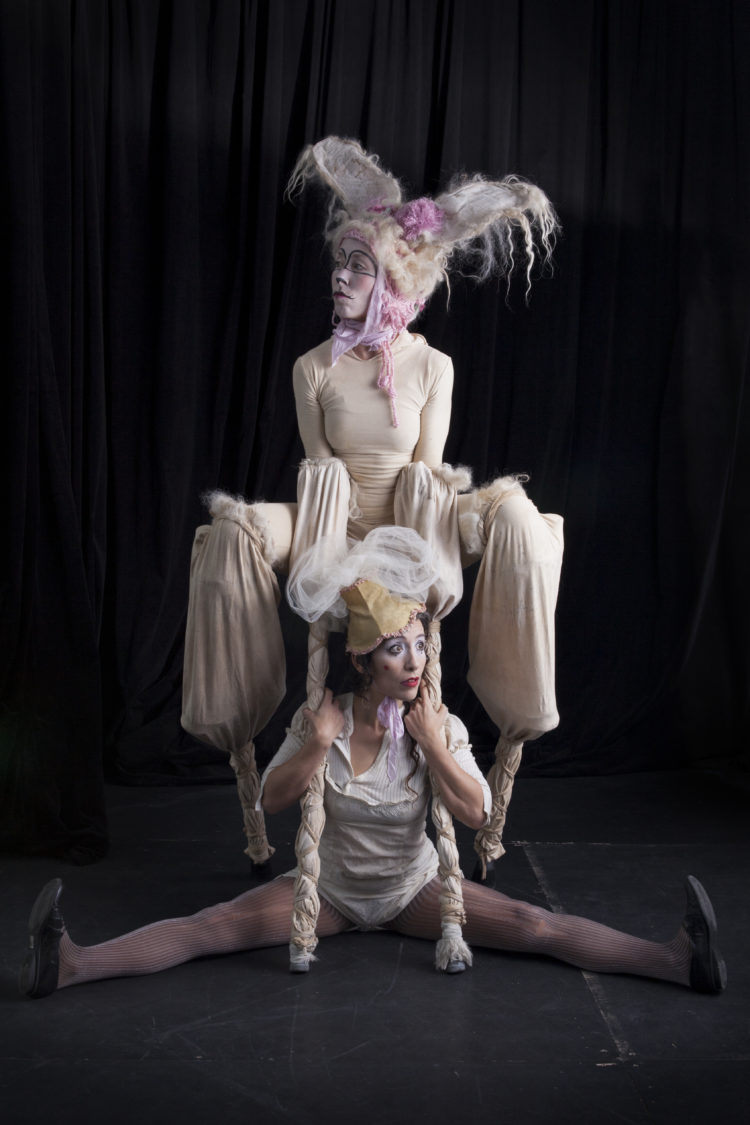 Habitats - Isabelle Kirouac from Made in BC on Vimeo.
Emergency!!
Tomoyo Yamada | Clala Dance Project
Vancouver
July 5 @ 8.15pm
July 6 @ 8.15pm
Originally choreographed in 2012 this comical piece has been performed and re-created several times in Japan. Illustrating the frustration, impatience and hopelessness everyone must have experienced at least once in their lifetime, the artists invites the audience into a moment filled with quirk and humor.
Choreographer/Creator: Tomoyo Yamada
Performers:  Jen Aoki, Kestrel Paton, Charlotte Telfer-Wan, Tomoyo Yamada
Music: United Future Organization
RIGEL & BETELGEUSE
Danse Carpe Diem / Emmanuel Jouthe
Montreal
July 11 @ 8.15pm
July 12 @ 8.15pm
RIGEL & BETELGEUSE is the story of a singular pair that come from nowhere, one of whom is destined by fate to depart. They are two characters that emerge from an unknown canvas and are driven into a new painting, this one executed by the outdoor place, which will be invested.
The original intention of RIGEL & BETELGEUSE was to create a vivid duet with a script adaptable to any number of performance spaces. Emmanuel Jouthe has therefore selected some of the trademark characteristics of his choreographic signature and has created a "danse-poursuite" for two performers emphasizing the implausible life of a duo.
Depersonalized by their costumes, with each fresh performance the dancers dive into a completely new dialogue, a direct conversation articulated around a theme, a portfolio of movements, an alphabet of constraints and physical situations, in surroundings that change with every performance.
The lively characteristics of this unusual duo are directly related to their costumes. Initially inspired by Magritte's painting Les Amants, the costumes were eventually designed with the goal of erasing the uniqueness of the individual in order to better evoke a universal and non-gendered atmosphere with which everyone can identify. Among other things, the characters' hidden aspect allows the two dancers to play their game of hide-and-seek and tag without knowing who's who.
In turn, the show's script and improvised gestures are coloured by the distinctive characteristics of certain aesthetic movements in painting: fauvism, cubism, and pointillism. Combined with the explosive and percussive character of the dancers, these pictorial influences facilitate the performance of otherwise-complex curves, lines, and postures which outline exaggerated movements, while the juxtaposition and repetition of gestures enable variations on a single image.
Artistic Director and Choreographer: Emmanuel Jouthe
Performers: Élise Bergeron, James Phillips, K.Lani (additional dancer)
Costumes: Cloé Alain-Gendreau
Connection is the Opposite of Addiction
Shelley Cox
Vancouver
** This piece was formerly known as Stop the stigma, stop the shame (working title) as listed in our print brochure**
July 11 @ 8.15pm
July 13 @ 8.15pm
The show is Shelley recounting her devastating loss of a very special loved one to Fentanyl. The story is echoed by Kelly McInnes' haunting movement support.
Creators: Shelley Cox
Movement Support: Kelly McInnis
Outside Eye: Raina Von Waldenburg
Text: Shelley Cox
Performers: Shelley Cox & Henry Wong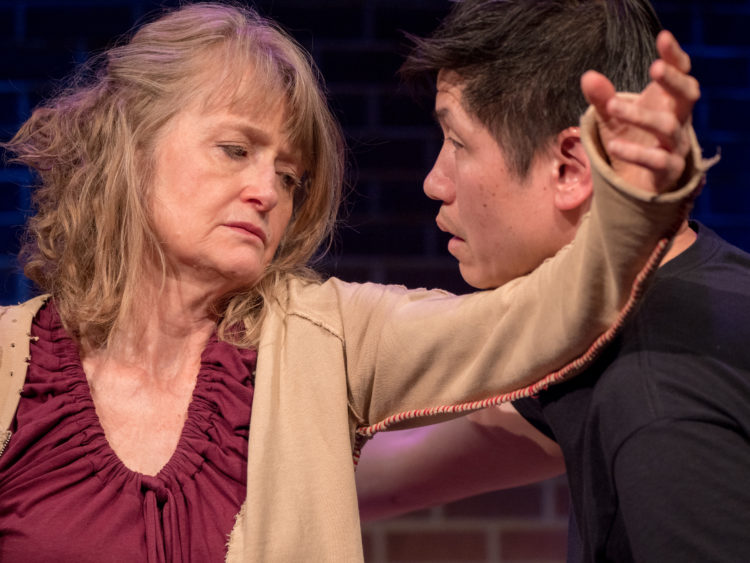 Where the Music Begins
Soleful Dance/Alexandra Clancy
July 12 @ 8.15pm
July 13 @ 8.15pm
The rhythmic sounds of tap and the melodic notes of saxophone come together in an exploration of music and dance. This piece is an original composition, created by seeking new connections between a dancer and a musician. Investigating original grooves and visuals, "Where the Music Begins" takes you on a journey to watch with your ears and listen with your eyes.
Choreographer: Alexandra Clancy
Performers and Composers: Alexandra Clancy and Mike WT Allen