Programs
Dusk Dances
Mumure de Femme / Woman's Whisper | Lua Shayenne and Company
Kaha:wi, Four Directions, Young Woman's Dance | Santee Smith
THREE-TONE² | Karissa Barry
Duck Dances | MascallDance
Meet at 6:45pm at the Firehall Arts Centre, to follow the Carnival Band procession | 7:00pm Carnival Band performing at Portside Park | 7:30pm Dances begin
Portside Park
PERFORMANCE DATES
| | | | |
| --- | --- | --- | --- |
| Thurs July 9 | 7pm | Portside Park | By Donation |
| Fri July 10 | 7pm | Portside Park | By Donation |
| Sat July 11 | 7pm | Portside Park | By Donation |
Mumure de Femme / Woman's Whisper
Lua Shayenne and Company
Toronto
Murmure de femme | Woman's Whisper is an ode to femininity. Performed by Miranda Liverpool and Lua Shayenne.
"Born to bear the weight of ceaseless adversities / I am she / Stalled in cyclic time / I remain – a woman / Rest your back against mine / Learn the rhythm of my breath / Listen carefully to every pulse in my veins / Memorize the cadence of my heart / In the flux of tempo and beats / We rise as one soul" – Lua Shayenne
Photo: Joseph Michael Photography
Note: You can use your Dance Passport at this venue.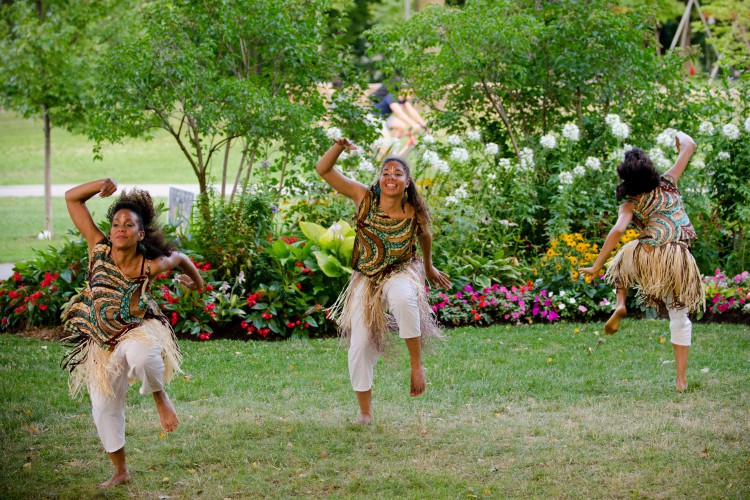 Kaha:wi, Four Directions, Young Woman's Dance
Santee Smith
Toronto
Kaha:wi celebrates the spirit of women and their connection to Earth. The music and movement emanate from this land honouring the Konkwehon:we (Iroquois women's) connection to Grandmother Moon, birth and plant world. Performed by Jordana Deveau, Mami Hata, Molly Johnson and Meredith Thompson with music by Jennifer Kreisberg, Pura Fe and Sony Moreno. Choreographed by Santee Smith.
Photo: Joseph Michael Photography [Image of Meredith Thompson and Molly Johnson]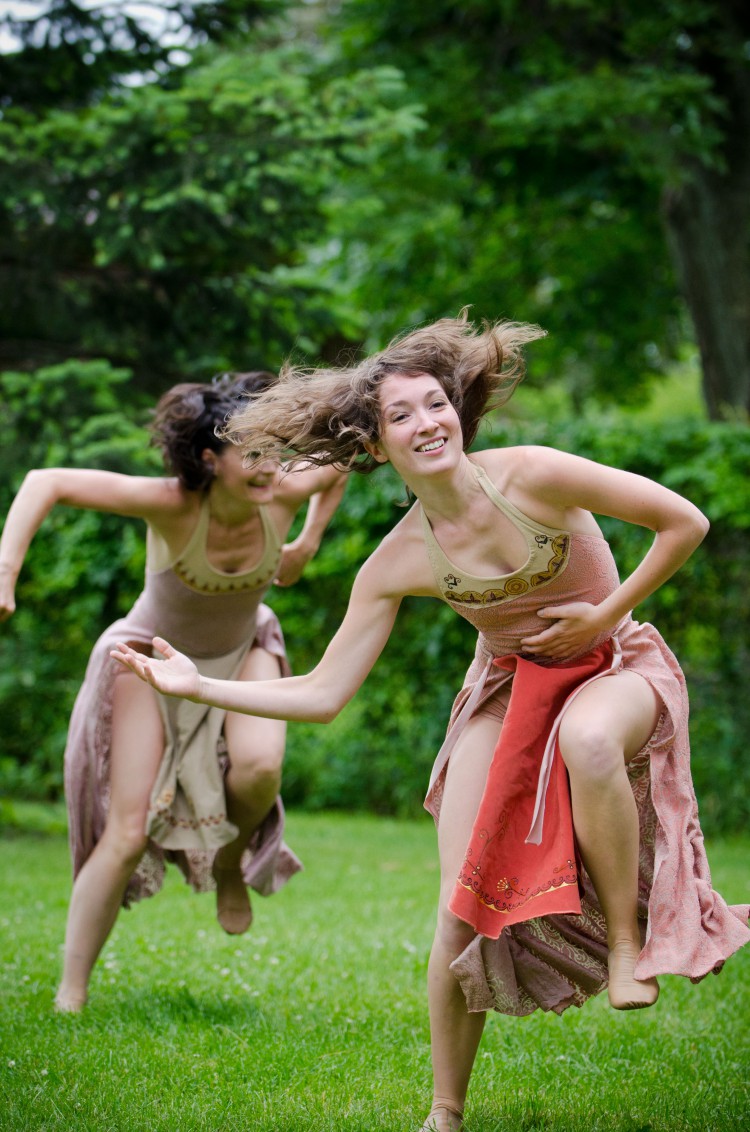 THREE-TONE²
Karissa Barry
Vancouver
An exploration of movement dictated by environment, sound, and the relationship of three. Perfomers/Collaborators: Lara Barclay, Karissa Barry, Kirsten Wicklund.
Photo: Robin Toma Photography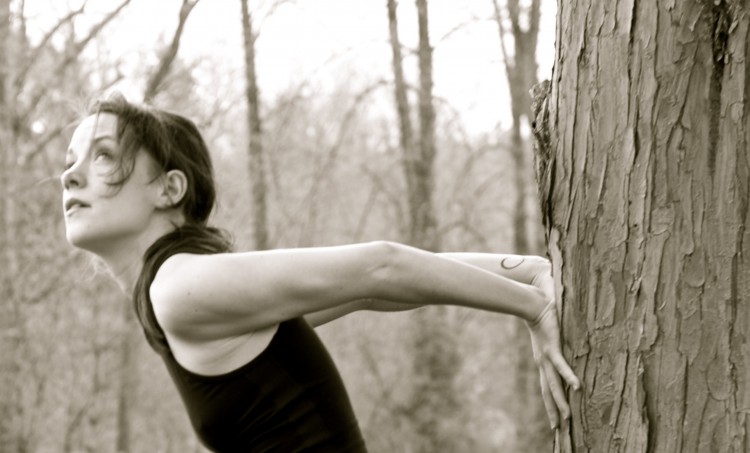 Duck Dances
MascallDance
Vancouver
Amber Funk Barton, Jennifer Mascall and Susan McKenzie create a dance to be performed by an inclusive collection of people regardless of age. Inspired by the landscape of Crab Park, Duck Dances promises to be a whimsical exploration of curious imagery, woven together with the colour red to reveal a charming tableau of events within the framework of Dusk Dances.