Programs
Edge 4
The Mars Hotel | dumb instrument Dance | Ziyian Kwan
Body Abandoned | Mocean Danace | Sara Coffin
Firehall Arts Centre
The Mars Hotel
dumb instrument Dance | Ziyian Kwan
Vancouver
Inspired by previous collaborations between choreographer Ziyian Kwan and composer Peggy Lee, author PW Bridgman invited the two artists to create through dance and music, a response to his flash fiction piece, The Mars Hotel. The resulting work is a collage of vignettes that unravel the word "love" and transfigure it into meetings of movement and sound. The Mars Hotel is danced by Ziyian and Noam Gagnon who are joined on stage by the trio Handmade Blade, featuring Peggy on cello, JP Carter on trumpet and electronics, and Aram Bajakian on electric guitar.
Composer: Peggy Lee / Handmade Blade| Performers: Ziyian Kwan, Noam Gagnon
Peggy Lee, JP Carter, Aram Bajakian | Flash Fiction: P.W. Bridgman | Dramaturge: Maiko Yamamoto | Lighting Design: James Proudfoot
Ziyian Kwan is a Vancouver-based dance artist who has performed close to 100 original creations by an eclectic range of artists on international stages and is recipient of The Isadora Award for excellence in performance. In 2012, she formed dumb instrument Dance to explore the musings at play in her imagination. With dumb instrument, Ziyian has created installations and works for stage that have been performed in Vancouver, Montreal, Ottawa and Toronto at Canada Dance Festival, CanAsian Dance, Dance In Vancouver, Dancing On The Edge, EDAM, Festival Transatlantique, PuSh Off, Tangente and Vancouver Biennale.
' I am my heart's dumb instrument ', Denton Welch.
Photo: David Cooper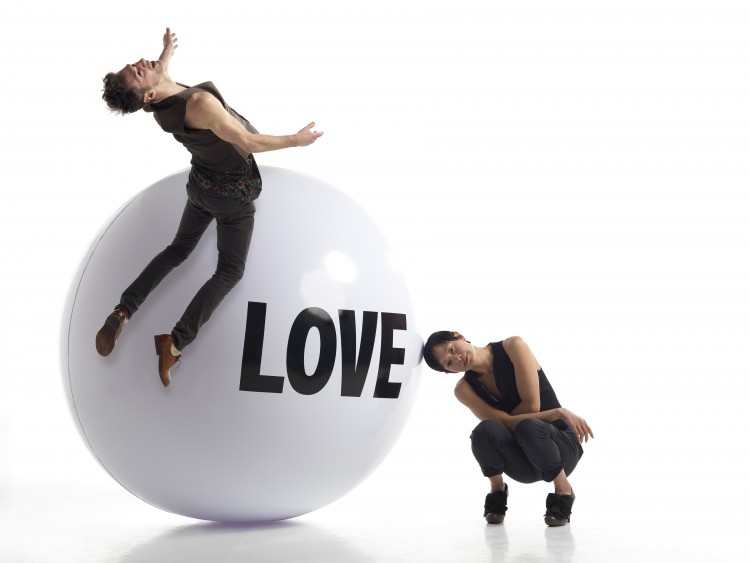 Body Abandoned
Mocean Dance | Sara Coffin
Halifax
A visually stunning piece that investigates the phenomenon of disembodiment in the digital age, Body Abandoned explores the act of vacating the body in favour of our virtual self. Falling in our act of flight, the piece questions the effects of reaching beyond the borders of the skin and existing in the perpetual in-between spaces of digital culture.
"Coffin's distinctive point of view and melding of movement and technology quickly won her a reputation as one to watch…" The WestEnder
Choreography Sara Coffin in collaboration with the dancers | Dancers: Jacinte Armstrong, Rhonda Baker, Sarah Rozee | Multimedia Design: Andrew Hawryshkewich | Music Design: Phil Thomson with Miki Yui, Tim Hecker, and Patrick Valiquet | Lighting Design: Dan Rist | Costume Design: Emily Dunn
Photo: Michelle Doucette
TALKBACK – There is an artist talkback following the July 8 performance of EDGE 4 in the Firehall Arts Centre studio.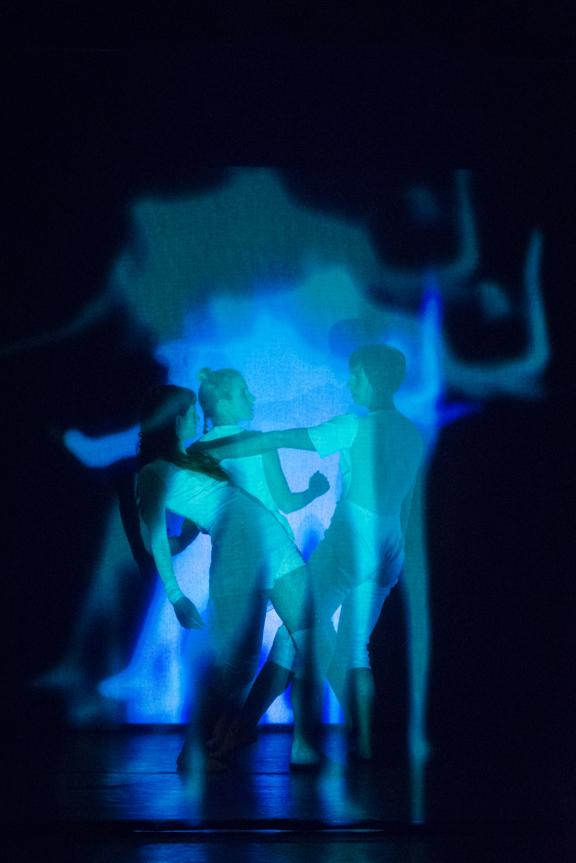 Body Abandoned (2014) from Mocean Dance on Vimeo.