Programs
Edge 6
NEW RAW | Deanna Peters
"how to be" | Tara Cheyenne Performance
Firehall Arts Centre
NEW RAW
Deanna Peters
Vancouver
NEW RAW is a surreal dance party, an invitation, a confrontation, created and performed by Deanna Peters with performers Molly McDermott, Elissa Hanson and Alexa Mardon. Accompanied by Deanna's record player and LPs from her collection, NEW RAW is a wild ride for the performers and the audience. Everyone's welcome at a FREE DP Dance Party after the show July 11: where dancers go public and the public dances.
"thrilling" Peter Dickinson
"eye-popping" VANDOCUMENT
Deanna Peters creates, performs, teaches and produces dance for the stage, the web, video, site-specific and beyond. Recent projects (over the past 6 months) include a dance in a bar in collaboration with a drummer, a public dance party inspired by prairie socials, a residency in a visual art gallery, an online series about female musicians, a stage work for 4 diverse performers aged 24–64, teaching hundreds of students in various contexts, obscure somatic training, communications design for several artists/orgs… It's all dance: mutablesubject.ca
Photo: Yvonne Chew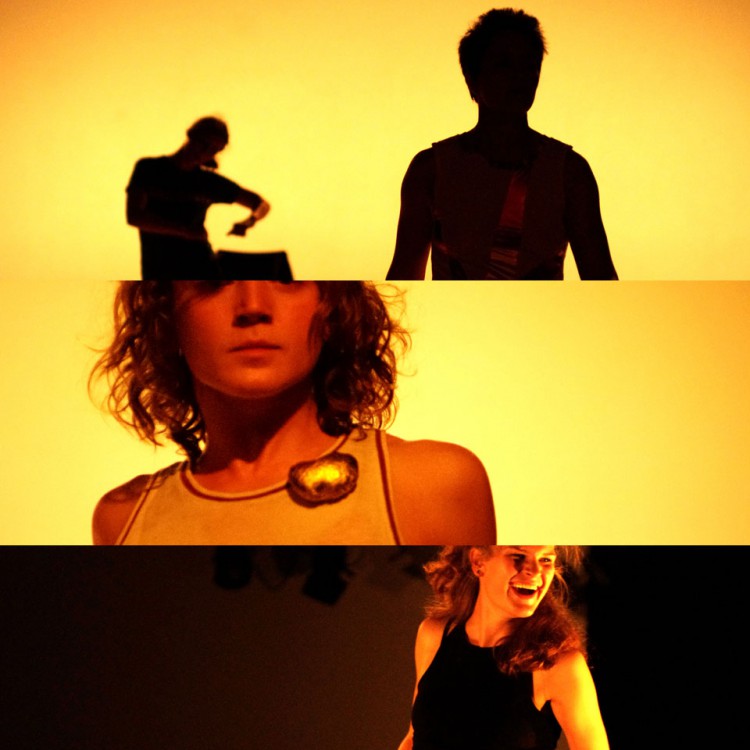 "how to be"
Tara Cheyenne Performance
Vancouver
Ready to get up close and personal? See dance from a new angle? "how to be" is an intimate and immersive performance that gathers audience members into a room with some of Vancouver's most exciting dance-theatre artists, and takes us on a trip through our own questions, assumptions and delicious awkwardness about how we "should" be. Choreographer/theatre maker Tara Cheyenne Friedenberg presents an exciting blend of dance and theatre with her signature comic sensibilities. "how to be" is a close up look at how we think we "should" be, how we think others "should" be and the beautiful failure of it all. Created and choreographed by Tara Cheyenne Friedenberg in collaboration with Justine A. Chambers, Susan Elliott, Kate Franklin, Josh Martin, Bevin Poole, Kim Stevenson and Marcus Youssef. Performed by: Kate Franklin, Kim Stevenson, Josh Martin, Bevin Poole and Marcus Youssef.
Photo: Wendy D Photography
TALKBACK – There is an artist talkback following the July 10 performance of EDGE 6 in the Firehall Arts Centre studio.