Programs
EDGE OFF Two
the edges of things are ill defined | Julianne Chapple
Wags Alternate | Thoenn Glover
Scotiabank Dance Centre
the edges of things are ill defined
Julianne Chapple
Vancouver
Julianne Chapple's work explores body as object, surreal imagery and the imperfect nature of communication. "One should act as if the world has been just created; one should not analyze a thing to death, but rather let it unfold naturally without interference." – Oskar Schlemmer
Choreographer: Julianne Chapple
Dancers: Kirsten König & Antonio Somera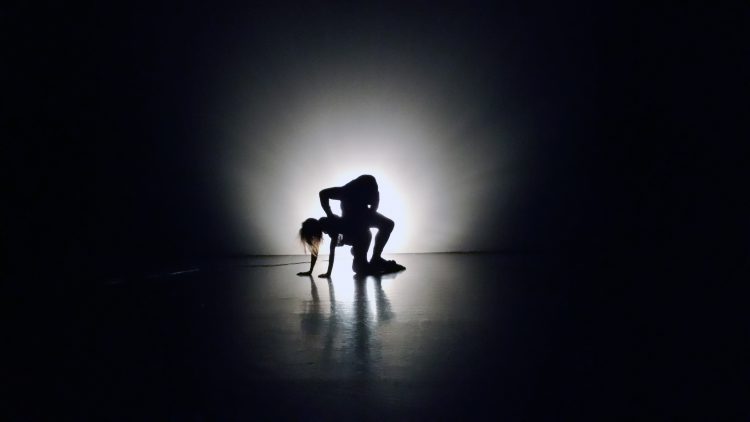 Wags Alternate
Thoenn Glover
Vancouver
What do you choose to display to the world? Our lives are essentially our own theatrical production with the you as the leading actor. From the perspective of one influential individual Wags Alternate follows 4 characters through the hidden labyrinth of impulse and alter-ego.
Choreographer: Thoenn Glover
Dancers: Elya Grant, Thoenn Glover, Maxine Chadburn, Kaitey DeSante
Lighting Designer: Rob Sondergaard
Soundtrack: Mac Hunter
Supported by Small Stage, the Shadbolt Centre for the Arts, the Dance Centre, BC Arts Council, Canada Council for the Arts, & the Deux Mille Foundation.