Programs
EDGE 1
Logarian Rhapsody | Alexandra Elliott Dance/Choreography by Tedd Robinson
Weave…part one | Yvonne Ng/tiger princess dance projects
Phasmida & Scorpiones | Chick Snipper
Firehall Arts Centre
PERFORMANCE DATES
| | | | |
| --- | --- | --- | --- |
| July 7 @ 7pm & July 8 @ 9pm | | Firehall Arts Centre | Buy Tickets |
Logarian Rhapsody
Alexandra Elliott Dance/Choreography by Tedd Robinson
Winnipeg
BC Premiere
This ecstatically unrelenting duet spews whispers of desire, urgency and unattainable need with a sound score by Charles Quevillon that reaches into your viscera and injects the performers with physical and emotional intensity.
Choreographer: Tedd Robinson
Dancers: Alexandra Elliott and Ian Mozdzen
Lighting Designer: Dean Cowieson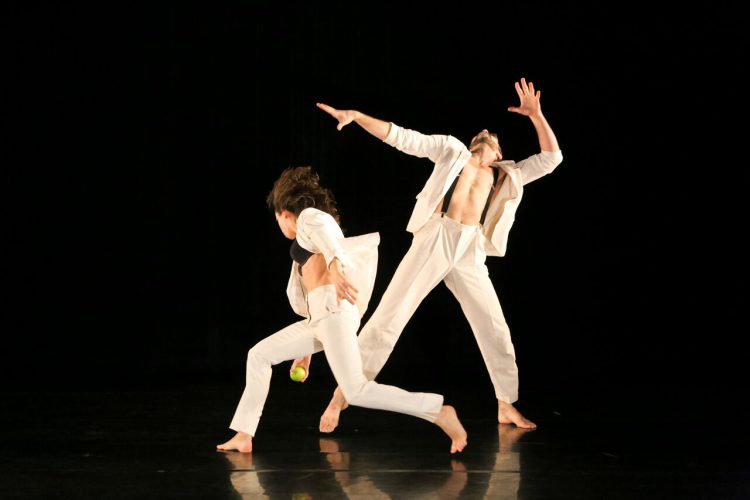 Weave…part one
Yvonne Ng/tiger princess dance projects
Toronto
Using a contemporary dance framework to braid her mother's life with Yvonne's own, that she lived through and choices made that crystalized who she's become, Ng questions the role/value of a woman in Asia – and if all this has really changed with the passing of time.
"Flashes of humor, absurd detail and moments of truth light up the piece." -Arts & Culture Maven
Choreographer/Performer: Yvonne Ng
Lighting Designer: Simon Rossiter
Outside Eyes: Katherine Duncanson and Susan Cash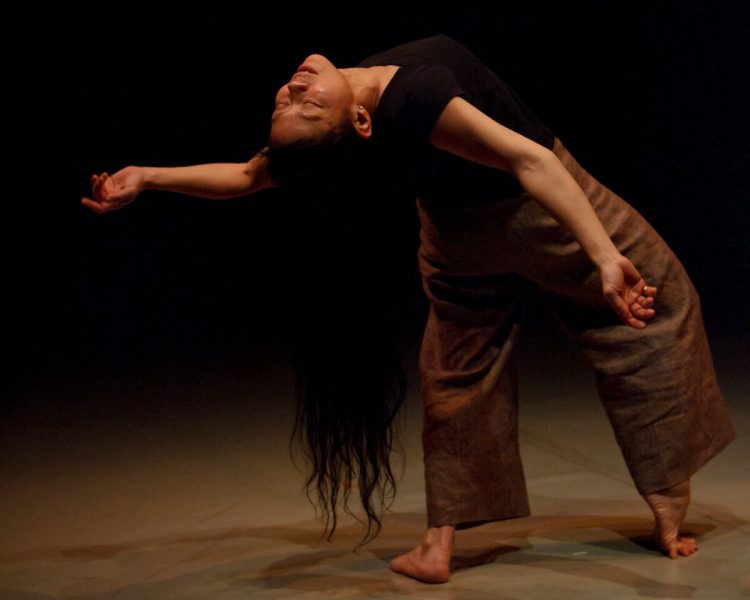 Phasmida & Scorpiones
Chick Snipper
Vancouver
World Premiere
A physical interpretation of the unique structure, movement patterns, defensive, predatorial habits of two very different insects, the stick insect and the scorpion, who meet up unexpectedly.
Choreographer/Director: Chick Snipper
Performer/Creators: Jess Ames, Julianne Chapple
Composer: Paul Michael Thomas
Dedicated to Louise Bentall
Thank you: The Dance Centre, MACHiNENOiSY, Arts Umbrella, Paul Michael, Jess, Julianne.