Programs
EDGE One
Here on the Ground | Body Narratives Collective | Sarah Chase
Isaac y Diola (excerpt) | German Jauregui & Antia Diaz
"new work" | Move: the company | Ame Henderson & Joshua Beamish
Firehall Arts Centre
PERFORMANCE DATES
| | | | |
| --- | --- | --- | --- |
| July 7 | 7pm (approximately 115 minutes) | Firehall Arts Centre | Buy Tickets |
| July 8 | 9pm (approximately 115 minutes) | Firehall Arts Centre | Buy Tickets |
Here on the Ground
Body Narratives Collective
Vancouver
In the duet Here on the Ground, we discover the unusual friendship shared between Julia and Meghan through the lens of their aerial dancing exploits, new motherhood, family name confusion, Platypus mating rituals, and ultimately the love and loss inherent in family cycles.
Choreographer: Sarah Chase
Dancers: Julia Carr & Meghan Goodman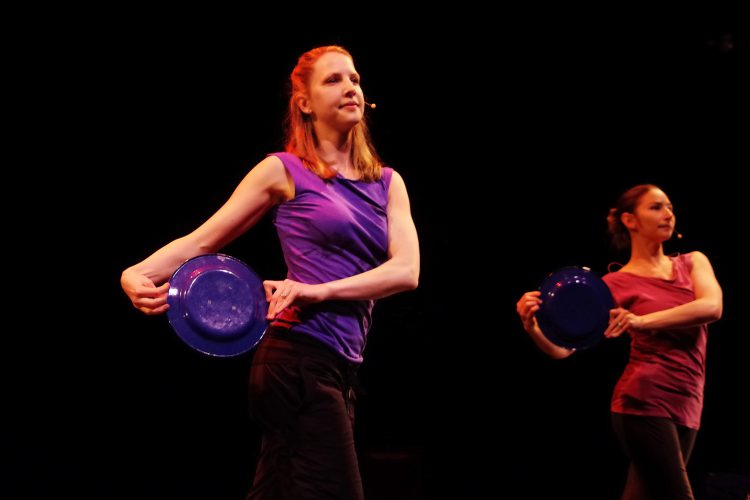 Isaac y Diola (excerpt)
German Jauregui & Antia Diaz
Belgium
Taking the body as an epicentre we ask ourselves about its presence.  How the relation between the internal (individual) and the external (universal) leave their traces and affects every gesture, every action.
Direction, choregrapher and interprtation: Antia Diaz & German Jauregui
Original Music: Borja Ramon
Light Design: Hadrien Lefaure
Off Voice: Marguerite Duras, Jacques Lacan, Ayn Rand, George Orwell, Claude Levi Strauss
Thanks to Ultima Vez, Zawp Bilbao, Anna Rubio, Sara Sampelayo, Heidi Ehrhart
"new work"
Joshua Beamish/Move: the company
Vancouver
We're dancing visible and invisible along the contours of the almost familiar tracing multiple bodies, version, schemas.  Dancing just beside and inside out, a conversation in the changeable shape of a dance.
Created by Ame Henderson & Joshua Beamish
Performer: Joshua Beamish
Lighting: Kyla Gardiner