Programs
EDGE Six
Hereafter | Tania Alvarado
The Nijinsky Gibber Jazz Club | Jennifer Mascall | Mascall Dance
The Box I Came In | Pamela Tzeng
Firehall Arts Centre
PERFORMANCE DATES
| | | | |
| --- | --- | --- | --- |
| Friday, July 12th, 2013 | 7:00 pm | Firehall Arts Centre | Buy Tickets |
| Saturday, July 13th, 2013 | 9:00 pm | Firehall Arts Centre | Buy Tickets |
Hereafter
Tania Alvarado
Calgary
The act of entering a space depends upon the act of leaving another space. What happens at that moment? How does it alter an individual's physical or emotional state? Is there a process of adaptation? Hereafter is focused on each performer's personal experience of leaving, being left and arriving somewhere new. Whatever the circumstances of this experience may be, this work looks for the significance and impact of the voyage past the point of arrival, searching for the concrete themes and realities of the subject, such as (but not exclusively) exile, migration, and adaptation.
Tania Alvarado is a contemporary dance artist and teacher from Alberta where she has been actively developing her artistic voice to establish a growing body of work. While in Edmonton, Tania has worked extensively with the Brian Webb Dance Company. Her choreography has been presented at the Canada Dance Festival in Ottawa, at Montreal's Tangente, the Dancing on the Edge Festival in Vancouver, at the Stream of Dance Festival in Regina, at Toronto's Dancemakers , the Alberta Scene in Ottawa, in the "Marathon" at the Festival de Nouvelle Danse in Montreal and at Le Groupe Dance Lab in Ottawa. Her choreography has been commissioned by the National Arts Centre and she has performed her solo work in the U.S. and throughout Europe with Bancs d'Essai Internationaux.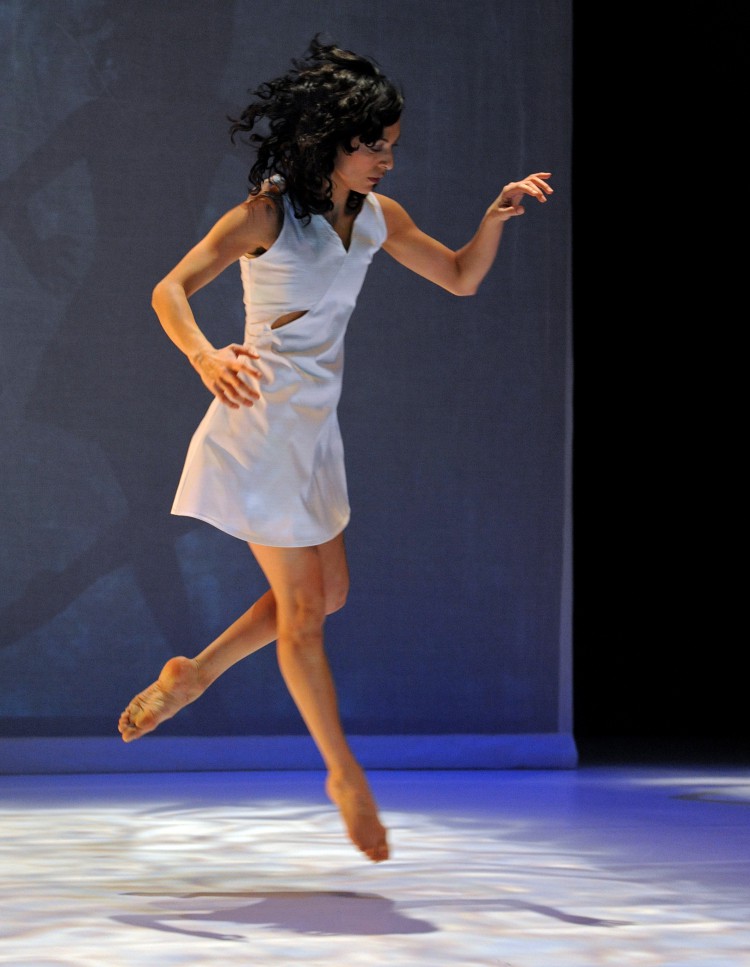 The Nijinsky Gibber Jazz Club
Jennifer Mascall | Mascall Dance
Vancouver
The Nijinsky Gibber Jazz Club is a forum for improvisation. This process, dubbed Public Research, eventually leads to creation of a new work. This past year NGJC has partnered with festivals, fairs, and night clubs in working towards a new work for 2014, The Three Cornered Hat.
As Artistic Director of Mascall Dance since 1992, Jennifer Mascall continues to explore the potential of the human body moving in space and expand our preconceived notions of the discipline of contemporary dance. As an emerging choreographer, Jennifer Mascall was characterized as a maverick, a visionary, a radical revisionary and "the enfant terrible of Canadian dance." Her work has consistently fulfilled this promise, defying assumptions, intensely fascinated with body research. Jennifer Mascall's exuberantly prolific performance career began as an improviser and rapidly received international attention. As instructor, mentor and choreographic editor, her work informs dancers of somatic and aesthetic practices that develop their dancing technically in addition to expanding and deepening their performance range. Jennifer Mascall's on-going advocacy for dancers and the art of dance continues to inform her contribution to juries, boards, committees and mentorships.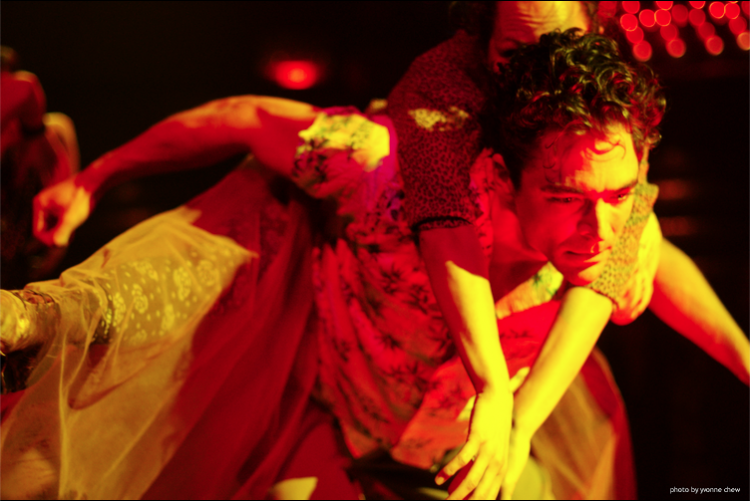 The Box I Came In
Pamela Tzeng
Calgary
An encounter between dancer Pamela Tzeng and commissioned choreographer Kenji Takagi, former member of Pina Bausch Tanztheater Wuppertal.
When you feel like a stranger in a place, a culture or even in your own body…
How to redefine in the unknown?
In The Box I Came In, danced by Tzeng, the two artists explore memory, adaptation and attempts to assimilate when thrown into a new world.
Pamela Tzeng is a contemporary dance artist currently based in Calgary, Alberta. As an interpreter she has worked and performed nationally and abroad with choreographers Tania Alvarado, Noam Gagnon, Helen Husak, Ismael Ivo, Taryn Javier, Robin Poitras and Kenji Takagi amongst others. Pamela's own choreographies span the world of dance theatre and interdisciplinary performance. Her creations have been featured at Guelph Dance Festival and diverse festivals throughout Alberta.
Kenji Takagi is a dance artist based in Wuppertal, Germany. After graduating from Folkwang University in Essen, Germany, and working with different choreographers like Susanne Linke, Henrietta Horn and Malou Airaudo amongst others, Kenji Takagi was made a member of the Pina Bausch Company from 2001 until 2008. He remains until now a guest both as a dancer as well as rehearsal assistant, working at the same time as a freelance dancer, teacher and choreographer.  In 2008 he received the German Theatre Award Der Faust in the category "best performance in dance" for his solo in Pina Bausch's Bamboo Blues.