Programs
EDGE SIX
The Odd Volume | Ziyian Kwan/Dumb Instrument Dance
Afloat amidst the steam of my combustion | Kirsten Wicklund
Firehall Arts Centre
The Odd Volume
Ziyian Kwan/Dumb Instrument Dance
Vancouver
The Odd Volume is an autobiographical solo that sources Ziyian Kwan's memories of 70's Vancouver to subvert the racialization that has been internalized by one womxn of colour. Researched with collaborative input from Francesca Frewer, Emmalena Fredriksson, Alexa Mardon, Kelly McInnes, Erika Mitsuhashi, Deanna Peters, Rianne Svelnis, and also with the creative acuity of consultant Tedd Robinson, the piece abstracts Ziyian's experience of cultural displacement. Whimsical and bold, the work questions how after 50 years of integration, it's possible to never arrive yet always yearn to belong. By leaning into poetic dissonance, Ziyian unsilences the odd volume of her identity.
Choreographer and Performer: Ziyian Kwan
Lighting Designer: James Proudfoot
Collaborators: Francesca Frewer, Alexa Mardon, Kelly McInnes, Deanna Peters, Erika Mitsuhashi, Emmalena Fredriksson, Rianne Svelnis
Consultant: Tedd Robinson
Music:
Jean- Philippe Rameau:
Minuet In A Minor: Cubus
Suite In A Minor Prelude: Stephen Gutman
Henry Purcell:
Oedipus Z583: musician unknown
Suite In G Minor: Claudio Colombo
Ground In C Minor: Ziyian Kwan
Production Assistant: Kelly McInnes
Thanks and Acknowledgement: Ziyian gratefully acknowledges that her work is created and performed on the unceded and ancestral territories of the Squamish, Musqueam and Tsleil-Waututh Nations. The Odd Volume is made possible through the generous support of EDAM Dance, Mutable Subject and The Shadbolt Centre For The Arts.
**Show contains some nudity & coarse language**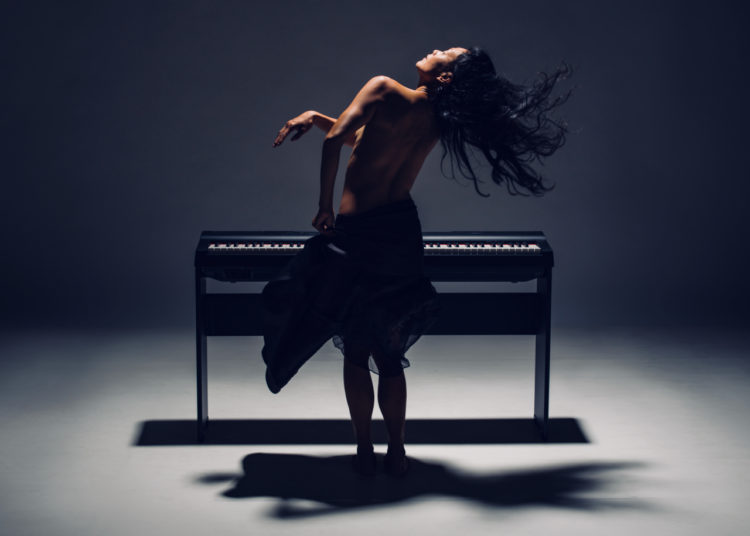 Afloat amidst the steam of my combustion
Kirsten Wicklund
Vancouver
Floundering around in the ether,
Afloat amidst the steam of my combustion.
A solo work – a disposable layer, a series of others, a thousand lifetimes. The exhaust of history repeating itself. Can it be found? Replaced? Sewn back together? Did it disappear, has it been destroyed or does it still exist? The tirelessness of change that is constantly undone. The fury of persistence.
The early Dawn was born; her fingers bloomed.
Then stopped and stood beside the sturdy pillar.
Holding a gauzy veil before her face.
Those pillars keep heaven and earth apart
With that, the owl eyed goddess
Flew away like a bird, up through the smoke.
She left him feeling braver, more determined.
Excerpts : Translator's Notes – Emily Wilson The Odyssey (Homer)
Creator, Choreographer and Performer: Kirsten Wicklund
Lighting Director: James Proudfoot
Music by: Forest Swords, Colin Stetson
Trailer: Peter Smida
This is a reimagining of a work that was originally created for the Dance Deck Series with support from Casa Om Presents (Sylvain Senez & Alexis Fletcher). It was originally interpreted by Lara Barclay and many thanks goes to Lara for her contribution to the life of this work. Additional thanks to Ballet BC for their support during the creation period of this work.