Programs
EDGE Three
The Fitzner Sister | Light Box | Caroline Liffmann
Ruminate | Meredith Kalaman
The Melon Project | The Biting School Performance | Arash Khakpour
Firehall Arts Centre
PERFORMANCE DATES
| | | | |
| --- | --- | --- | --- |
| Thursday, July 10th, 2014 | 9:00 pm | Firehall Arts Centre | Buy Tickets |
| Saturday, July 12th, 2014 | 9:00 pm | Firehall Arts Centre | Buy Tickets |
The Fitzner Sister
Light Box | Caroline Liffmann
Vancouver
PREMIERE – Directed by Caroline Liffmann and performed by Lina Fitzner, the latest collaboration from Vancouver's Light Box is a solo in which Lina performs an Ed Sullivan-inspired sister act (without the sister). The Fitzner Sister evokes a dreamscape world, exploring balance, absurdity, and suspended time.
Duration:10 – 12 mins.
Caroline Liffmann is a Vancouver-based contemporary performance maker, choreographer and improviser who collaborates on short works for the stage, the screen, and all manner of public places. Her practice is influenced by over 20 years of dance and movement training, most notably in contemporary dance technique, improvisation, physical theatre, and multi-disciplinary collaboration, and she holds an undergraduate degree in Philosophy from McMaster University. Caroline graduated from Vancouver's MainDance in 2003, and was honourably mentioned for the Holy Body Tattoo BC Emerging Dance Artist Award in 2004 & 2005. Her dance theatre work has been presented at BC festivals and series such as Dancing on the Edge, the ROMP! Festival of Independent Dance, with Light Box at Dances for a Small Stage, and with Nervous System System at the PuSh International Performing Arts Festival's Club PuSh. In 2013 Caroline was an Artist in Residence with the Roundhouse Community Dancers, and at the Scotiabank Dance Centre with Light Box. She is currently facilitating, teaching and creating community-based dance projects and performances with MovEnt, Joe Ink, and Made in BC – Dance on Tour, as well as working with children, youth and families at the Vancouver Art Gallery.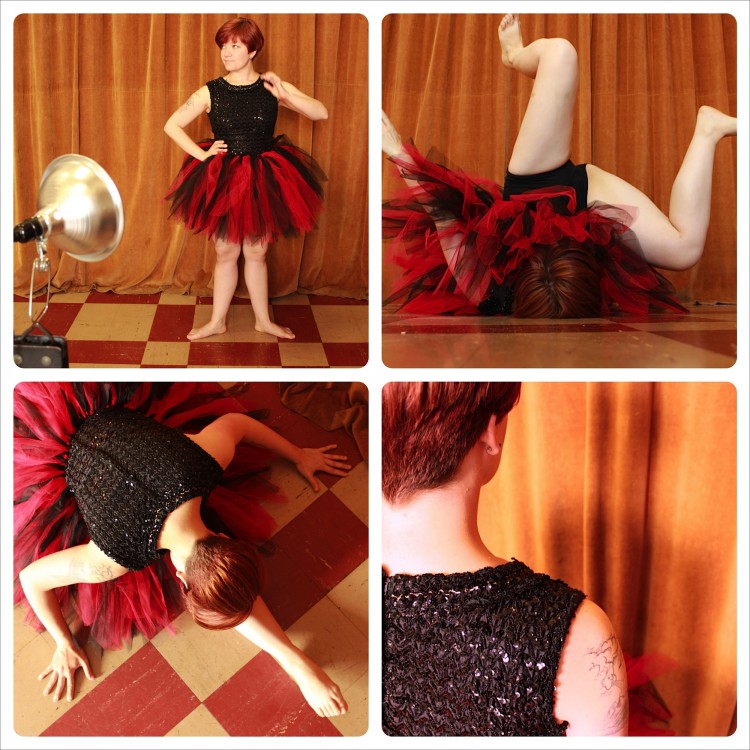 Ruminate
Meredith Kalaman
Vancouver
PREMIERE – Ruminate is inspired by a YouTube video which captured the "necking process" where giraffes violently thrash their necks at each other in combat. This duet "chews over" the desire to dominate another being by means of physical force juxtaposed with the need for tender care. Together, performers Arash Khakpour and Meredith Kalaman create a riveting part-animal, part-human dynamism, not to be missed at this year's Edge!
cmeredithkalaman.wix.com/meredith-kalaman
Meredith Kalaman is a choreographer and dancer based in Vancouver, Canada.  Meredith has performed for Movent, the Karen Jamieson Dance Company, Judith Marcuse Projects, Cori Caulfield, Julie Lebel, Kate Franklin and Dancers Dancing. She has commissioned works by Noam Gagnon and Farley Johannson and collaborates with Dance Theater Director Sophie Yendole.  Meredith's own work has been presented at Dancing on the Edge, Guelph Contemporary Dance Festival, BC Buds, Dances for a Small Stage 14 & 20, Winterfest in Seattle, In the House Festival & 12 Minutes Max in Seattle and Vancouver and Pop Up Dances.  Her work has also toured China with The Goh Ballet.  She is a graduate of the Ballet BC Mentor Program and a Member of CADA West, the DTRC and the CDA.
Photo: Curtis Stodgell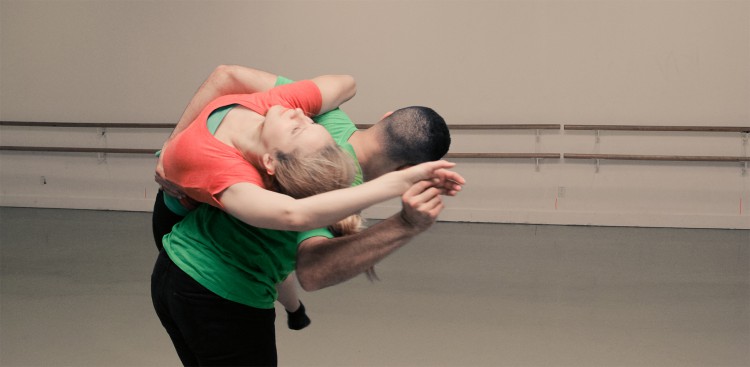 The Melon Project
The Biting School Performance | Arash Khakpour
Vancouver
PREMIERE – A solo by talented emerging artist and choreographer Arash Khakpour.              
You are born. There's your brain. There's your memories. It is red. It is a melon.
When life hands you melons… you take them… you…
Duration: 22 minutes
Choreography and performance: Arash Khakpour | Composer: Clinton Ackerman |Scenographer: Parjad Sharifi | Dramaturge: Aryo Khakpour
Originally from Tehran but currently residing in Vancouver, Arash Khakpour is a graduate of Modus Operandi Contemporary Dance Program. Arash had the privilege of working with Out Innerspace Dance Theatre, Kinesis Dance Somatheatro, The 605 Collective, Shay Kuebler, Constance Cooke, Meredith Kalaman and Battery Opera (David McIntosh). Arash's most recent choreography – in collaboration with Aryo Khakpour (his brother) – was presented at Dancing on the Edge 2013. Arash is interested in research about human conditions and human nature through historical, social, political and existential interpretations. Arash seeks to communicate with the audience by presenting the content of his research through dance, theatre and film.
Photo: Luciana D'Anunciacao