Programs
EDGE THREE
Dispositivo Móvel | Experimentus Dance Company by Paulo Lima
Eltaconquenofit | Alejandra Miranda and Juan Villegas
Firehall Arts Centre
Dispositivo Móvel
Experimentus Dance Company by Paulo Lima
Fortaleza, Brazil
"Dispositivo Móvel is about the disconnect between imposing government standards and reality in Brazilian cities, referring to the power relationships put forward by Michel Foucault and Giorgio Agamben."
The eclipse of politics began when she stopped confronting the transformations that emptied categories and concepts. It turns out that now genuinely political paradigms are sought in experiences and phenomena that are often not considered political: the natural life of men restored to the center of the polis; The concentration camp: the refugee, the language, the sphere of the media … Focault, Agamben seek to rethink the categories of politics in a new reality/Between "using" and "profaning" there seems to be a special relationship for the BODY. And it inscribes profanation as an operation that disables the devices of power and returns to common use the spaces that the capitalist religion, or capitalism as a religion, or even the economic or legal spheres, had confiscated. In this context the performance will deal with these relations in the most direct way, that is, through the `body that is affected by these devices, overwhelmed by the inability to disable them.
Dancer and Interpreter: Paulo Lima
experimentusciadedanca.blogspot.com
**Show contains nudity**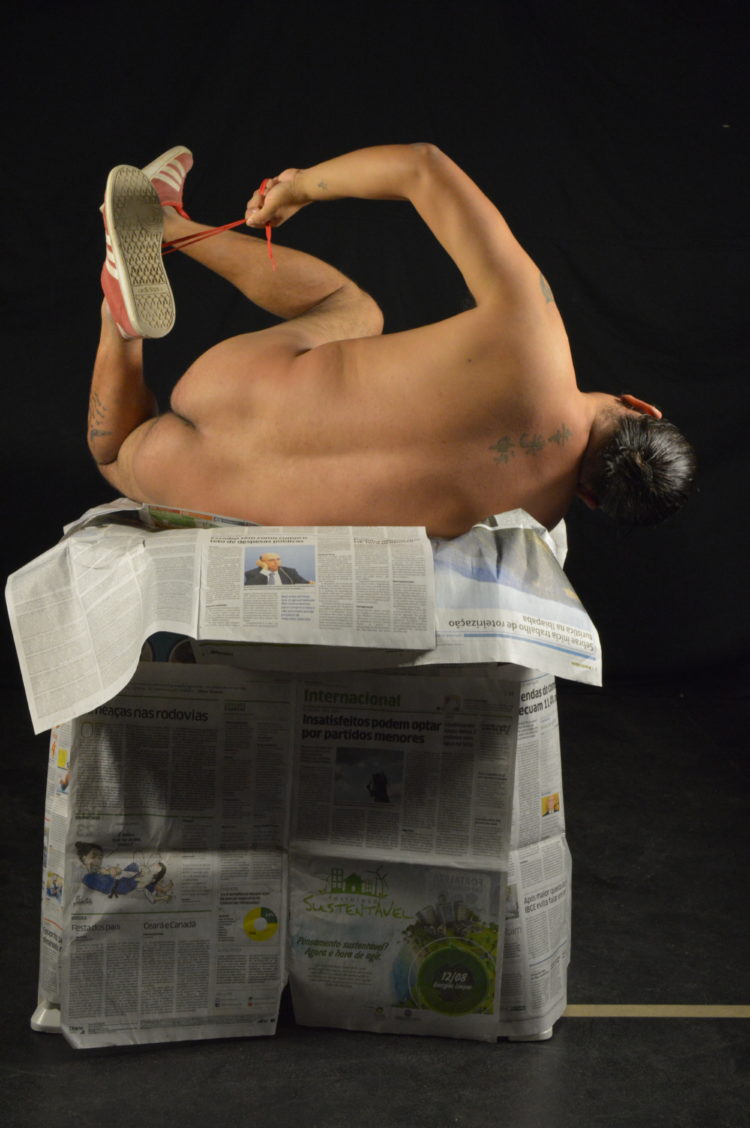 Eltaconquenofit
Alejandra Miranda and Juan Villegas
Vancouver
Eltaconquenofit creates an exciting yet revealing piece about the struggle during unstable political and economic times in South American countries and how despite everything, we just dance! This piece portraits the inevitable kitchen dance blasting naturally when listening to your favorite songs in the radio. It also explores dictatorships in Latin America (70s and 80s) and the Colombian Civil War. We honor the humans who fought, disappeared, were exiled, separated from their families and who died to shape the world we grew up in.
Director and Choreographer: Alejandra Miranda and Juan Villegas
Lighting Designers: Juan Villegas and Alejandra Miranda
This piece was created with help of John Gonzales, Serge Benathan, Damarise Ste Marie, Carolina Bergonzoni, Megan Morrison and The Dance Centre. Thank you from the heart to the Peñaranda Family in Bolivia who shared their stories with us and allowed us to use their testimonies during the creation of this piece.