Programs
EDGE THREE
Dancing with Zab Maboungou: Movement and Philosophy | Zab Maboungou | Compagnie Danse Nyata Nyata
Confluence | Raven Spirit Dance
Streaming via Youtube
Dancing with Zab Maboungou: Movement and Philosophy
Zab Maboungou | Compagnie Danse Nyata Nyata
Montreal
A privileged moment with the choreographer, Zab Maboungou, exploring her reflections and images of her different creations.
In this small excerpt that was prepared as an hommage to her life as an artist, this year, in March, at the MASA (The African Festival for Live Arts, in Abidjan, Ivory Coast), Zab Maboungou talks about time, movement and our capacity to respond to the energy that is channeled through our bodies as we live and create.
Choreographer/director/composer/performer: Zab Maboungou
Producer: Compagnie Danse Nyata Nyata
Production Designer: Mouvement Perpétuel
Sound Mixer: Mark Durand
Musicians:  Elli Miller-Maboungou, Lionel Kizaba, Bruno Martinez
Performers: Karla Etienne, Gabriella Parson, Raphaelle Perrault, Georges Stamos, Odessa Thornhill, Jacob Cino, Gama Fonseca, Marielle Mencé, Jennifer Morse, Mithra Rabel
Running Time: 6 mins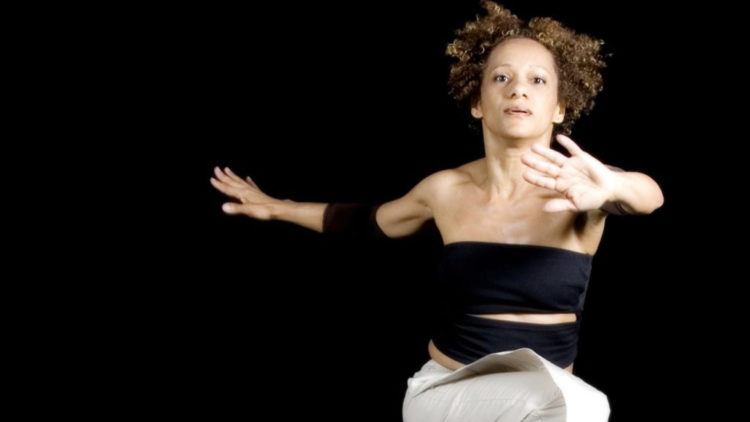 Wamunzo Teaser from Mouvement Perpétuel on Vimeo.
Confluence
Raven Spirit Dance
Vancouver
Remote Work in Progress: 
Confluence is the gathering of Indigenous women who weave their thoughts, desires and impulses to create community.  It is a meditation on what has been lost and what is to be discovered and how images of water, animals and landscape mirror our own strength and our ability to transform.
Collaborative artists: Starr Muranko, Michelle Olson, Kristy Janvier, Tasha Faye Evans, Jeanette Kotowich, Emily Solstice
Documentary:
Confluence is a short dance documentary film based on the artists' creative process and traditional/contemporary Indigenous dance making practices.
Collaborative artists: Margaret Grenier, Jeanette Kotowich, Starr Muranko, Yvette Nolan, and Michelle Olson
Videographer: Ulla Laidlaw
Producer: Raven Spirit Dance
Running Time: 20 mins