Programs
EDGE 2
Blessed Unrest | Monica Shah/Choreography by Natasha Bakht
Zhōng Xīn | Yvonne Ng/tiger princess dance projects
Quartet | MascallDance/Jennifer Mascall
Firehall Arts Centre
PERFORMANCE DATES
| | | | |
| --- | --- | --- | --- |
| July 8 @ 7pm & July 9 @ 9pm | | Firehall Arts Centre | Buy Tickets |
Blessed Unrest
Monica Shah/Choreography by Natasha Bakht
Vancouver/Ottawa
Western Canadian Premiere
A solo work utilizing contemporary expressions of Indian classical dance to explore "blessed unrest" – a feeling of restlessness that drives us forward and pushes us beyond boundaries. Often in our busy lives, we engage in a constant cycle of activity; a ritual that is both frenzied and sacred.  While daunting in its feverish pace, there is a sense of peace in the continual flow of movement.
Choreographer: Natasha Bakht
Performer: Monica Shah
Music: Alexander MacSween (original composition), Christina Petrowska Quilico – Glass Houses (pre-recorded piano composition)
Lighting Design: Arun Srinivasan
Costume Design: Helen Rainbird
Outside Eye: Yvonne Coutts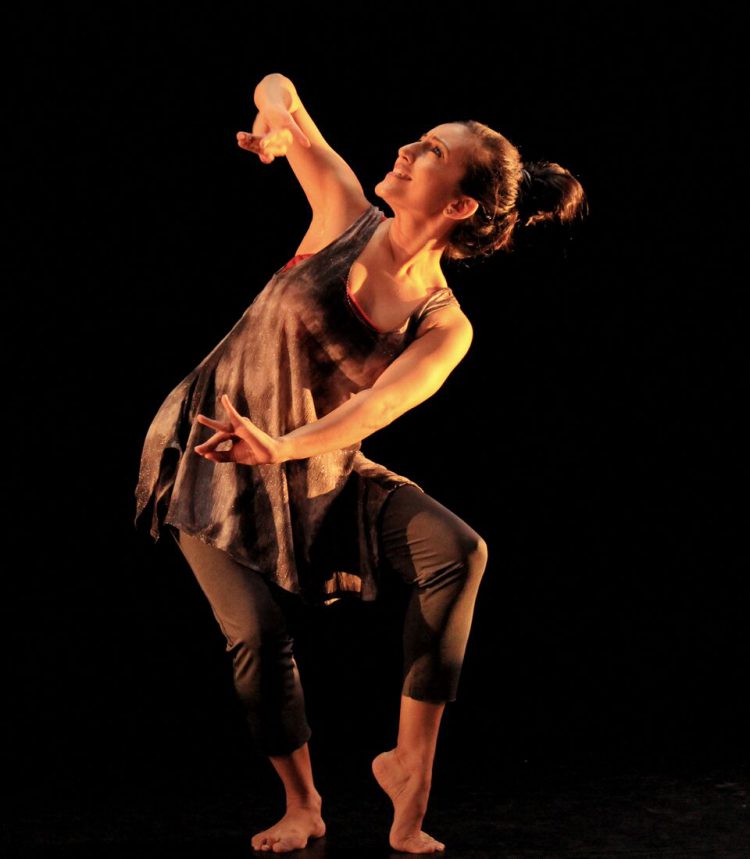 Zhōng Xīn
Yvonne Ng/tiger princess dance projects
Toronto
Western Canadian Premiere
In what location or time space does identify reside? A haunting investigation of Ng's own Singapore-born past, exploring memory and presence, and merging the work of three compelling dancers to create a curious assembly.
Choreographer: Yvonne Ng
Performers: Irvin Chow, Mairéad Filgate, Luke Garwood
Lighting Designer: Arun Srinivasan
Outside Eye: Marie-Josée Chartier
Rehearsal Director: Johanna Bergfelt
Quartet
MascallDance/Jennifer Mascall
Vancouver
Excerpt from Work-in-Progress
Quartet (in progress) is the collaboration of Jennifer Mascall and Liz Kinoshita with the dancers on explorations of sound, genre and the body.
Choreographer: Jennifer Mascall
Choreographic Collaborator: Liz Kinoshita
Performers: Anne Cooper, Vanessa Goodman, Eloi Homier, Walter Kubanek
Lighting Designer: John Macfarlane