Programs
EDGE Two
Hybrid Human | Jolene Bailie | Gearshifting Performance Works
When that I Was | Nigel Charnock | Vision Impure
Firehall Arts Centre
PERFORMANCE DATES
| | | | |
| --- | --- | --- | --- |
| Sun, July 7, 2013 | 7:00pm | Firehall Arts Centre | Buy Tickets |
| Mon, July 8, 2013 | 9:00pm | Firehall Arts Centre | Buy Tickets |
Hybrid Human
Jolene Bailie | Gearshifting Performance Works
Winnipeg
Project Conception: Wanda Koop
Choreography: Jolene Bailie
Lighting and Media Design: Hugh Conacher
Sound: Susan Chafe
Costumes: Anne Armit       
Dancers: Branwyn Bundon, Jillian Groening, Krista Nicholson, Christie Peters and Tiffany Thomas; Janelle Hacault (Understudy)
Based on sketches by Wanda Koop created in the early 1990s, Hybrid Human explores the constructed notion of robots and ideas around the disembodied experience, consciousness, creativity, alien intelligence, and artificial life. Hybrid Human has been a large scale collaborative work and the evolution of the dance was inspired by years of conversations between Jolene Bailie and Wanda Koop.
Originally founded to support Artistic Director, Jolene Bailie's solo dance career, Gearshifting Performance Works has grown slowly and cumulatively since 2000 to become a notable voice within the national dance community. Committed to promoting modern dance, raising public awareness of the form and enriching the community, the company has three main activities: the advancement of education, creation, and presentation of modern dance.
Jolene Bailie received her early training from Barbara Daurie and is a graduate of The School of Contemporary Dancers. Jolene holds a B.A. Honours degree in Dance, a Teacher's Certificate with Distinction from The Royal Academy of Dance and a Masters of Fine Arts in Dance through The American Dance Festival/ Hollins University.  Presenting shows annually in Winnipeg since 2001 and touring extensively, she has worked with: Stephanie Ballard, Marc Boivin, Rachel Browne, Marie-Josée Chartier, Denise Clarke, Deborah Dunn, Don Halquist, Allen Kaeja, Joe Laughlin, Brent Lott, Jim May, Gaile Petursson-Hiley, Julia Sasso, Nina Watt, Trip Dance Company, Winnipeg's Contemporary Dancers, Ruth Cansfield Dance, Kaeja d'Dance and on numerous occasions with Bill Evans and The Bill Evans Dance Company. Jolene has been a key faculty member at The School of Contemporary Dancers since 1997.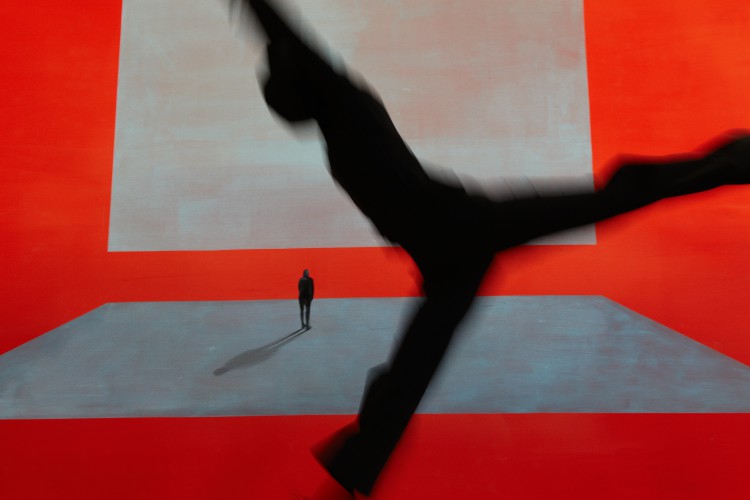 When That I Was
Nigel Charnock | Vision Impure
Vancouver
When That I Was is an obliquely humourous and energetic solo for Noam Gagnon choreographed by the late, great provocateur Nigel Charnock of the UK. Irreverent and intimate, the work pushes both the performer and audience to the precipice of emotional salvation and physical exhaustion.
Employing themes of vision and perception, Vision Impure creates performances that explore the intricacies of human relationships and the dynamic tension that move us. Vision Impure reflects the intimate concerns, ideas and attitudes that shape our relationships to ourselves and each other. The company, founded in 2006, is committed to creating a body of work that begins with the personal and extends these ideas both outwards and inwards, with the intention of transcending what is immanently apparent and at hand. Working from an ambition to create novel expressions, and indelible experiences in its audiences, its works strive to locate a sense of conscience and hope through intense physicality and deeply sought courage.
Noam Gagnon is an acclaimed dance artist who, over the course of his career, has helped push Canadian dance into the forefront of international stage. Now the artistic director of Vision Impure, which he founded in 2006, Noam continues to reshape the dance landscape with his achingly intimate and powerful works. For Vision Impure, Noam has created, choreographed and performed several full-length works, and has toured extensively throughout Canada. For 16 years Noam Gagnon was the co-artistic director and choreographer of The Holy Body Tattoo. With this company Noam created work that received critical and audience acclaim around the world. our brief eternity toured worldwide, including performances at the Sydney Opera House and the Barbican in London, and captured nominations in both dance categories of the 1997 Dora Mavor Moore Awards, winning Best Ensemble Performance.
Nigel Charnock (1960 – 2012) was responsible for an extraordinary body of work. A maverick and totally captivating performer, Nigel ruptured the boundaries of performance using different disciplines and media to redefine dance as a genre. Described in The Independent as "body poet and word dancer… a virtuoso in daring", Nigel was midway in the development of one of his most ambitious projects to date for his own company. A short section of this evening of work entitled 10 Men was previewed, to unanimous acclaim, at British Dance Edition and Duckie earlier this year. As a celebrated creator and performer throughout the world Nigel was simultaneously acclaimed as both "a national treasure" (Arts Council of England) and branded "the unreconstructed bad boy of physical theatre" by London Metro. He passed away of cancer on August 1st, 2012 in London.