Idan Cohen | Ne. Sans opera and dance
Israel/Vancouver
LIVE at the Firehall Arts Centre – Courtyard
Trionfi Amore (The triumph of love) was created by the choreographer and opera stage director Idan Cohen, artistic director of 'Ne. Sans opera and Dance'. It was commissioned by Peter Bingham for EDAM's Spring Choreographic Series, April 2019. Inspired by the opera 'Orfeo ed Euridice', Trionfi Amore is part of Cohen's ongoing research on the theme of Orpheus. It is a piece that speaks of love; of the power of music to move, entertain, and touch us; of the power of manipulation; of the purest essence of love transformed into the act of performance.
'Trionfi Amore' was commissioned by Peter Bingham for EDAM's Spring Choreographic Series, April 2019.
Choreographer: Idan Cohen
Music Editor: Jeremy O'Neill
Dancers: Jeremy O'Neill, Kate Franklin, Ted Littlemore
Stylist: Ted Littlemore
Running Time: 25 mins
To note:  Please enter our Courtyard shows via the courtyard gate on Gore Ave. Please arrive no earlier than 30 minutes before the performance. We encourage patrons to wear a mask or face-covering to all live-performances at the Firehall Arts Centre. A limited supply of masks will be available for purchase on the door.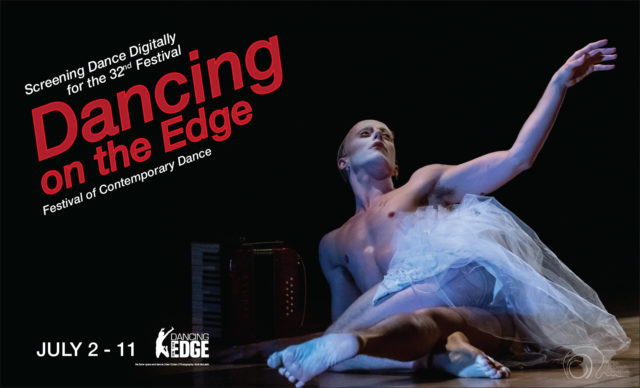 BIOGRAPHIES
Idan Cohen- Choreographer
Idan Cohen is a choreographer and opera director who has been creating, performing and teaching
internationally since 2005. Cohen was trained as a classical piano player, and graduated his studies at the Art Colony, in southern Israel (the Negev) where he studied theater and fine arts. Cohen holds a BA (2015) and an MFA (2017) in choreography from the Jerusalem Academy of Music and Dance. In 1998, Cohen joined the KCDC (founded by Yehudit Arnon, artistic director Rami Be'er), where he danced for 7 seasons. In 2017 by Cohen relocated to Vancouver, BC and opened Ne. Sans Opera and Dance: a home for the research and creation of work that seeks to deepen and re-connect opera and dance.
Jeremy O'Neill- Dancer and Music Editor
Jeremy O'Neill is a composer, performer and dancer based in Vancouver, B.C., where he graduated in spring 2018 with a Bachelor of Fine Arts in Music Composition from Simon Fraser University. He has studied with composers Owen Underhill, David McIntyre, Arne Eigenfeldt and Rita Ueda, body percussionist and rhythm tapper Tasha Lawson, as well as having participated in workshops with Martin Arnold, Rodney Sharman, and Christopher Butterfield, among others. Performances of his music have been featured at the Sonic Boom Festival and by Cor Flammae, Quatuor Bozzini and Array Ensemble. His formal training as a dancer and interest in embodied cognition is often reflected in a transdisciplinary approach to composition and in the search through his music for the materials of physicality.
Kate Franklin – Dancer
Kate Franklin spent the first decade of her career in Toronto. Now living in Vancouver, she is
Associate Director of Modus Operandi. She has worked with Tara Cheyenne Performance, Justine
A. Chambers, Meredith Kalaman, Jamie Robinson, Shauna Elton, Fight With a Stick Performance and
Idan Cohen. She returns to Toronto as much as possible to continue her work with Valerie Calam/ Company Vice Versa. Kate's own choreography has been shown most recently at Boombox and
Accelerate 2.0.
Ted Littlemore- Dancer and Stylist
Ted Littlemore is a musician, contemporary dance artist, and one of Vancouver's most celebrated
drag performers. He began playing the piano at the age of 3, and worked his way through the
classical Royal Conservatory of Music syllabus, transitioning into jazz piano in later years. Ted
attended McGill University, where he served as the director, principal arranger and a performer in
McGill's oldest a cappella group, Tonal Ecstasy. He also toured across Canada for four summers with the Shari Ulrich Folk trio as a pianist, vocalist, and accordionist. After graduating from university with a B.A. in Psychology, and a double minor in Music Theory and Economics, Ted shifted his studies to the field of dance, studying in Vancouver, B.C. and New York City. He graduated from Modus Operandi Contemporary
Dance Training Program in June 2018, and is now working with choreographers Idan Cohen, Kate
Franklin, Joshua Beamish and the Vancouver Opera, Noam Gagnon of Vision Impure, and Paraskevas Teresakis in Kinesis Dance Somatheatro. In recent years, Ted has plunged into the art of drag, under the pseudonym 'Mila Dramatic', as an exploration of the intersection of his musical, theatrical, and dance backgrounds. He (/she!) took the title of Vancouver's Next Drag Superstar in 2016, and continues to perform frequently at local drag venues. Through drag, he has also begun to hone his skills as a stylist, with a particular interest in reimagining found materials to create highly conceptual looks.