Olivia C. Davies | O.Dela Arts
Vancouver
World Premiere
July 8 @ 9pm (LIVE at the Firehall Arts Centre – Courtyard)
July 10 @ 9pm (LIVE at the Firehall Arts Centre – Courtyard & Streaming via Youtube)
An ever-lasting possibility to shift consciousness, an initiation to ceremony, an invocation of material witnessing, gratitude extension, and water as our collective conduit. Summoning strength. Sensing the unseen. A pulsating push from the heart to channel inspiration. Close your eyes and make a wish.
Choreographer/Director: Olivia C. Davies
Co-Creator: Melissa Frost
Collaborators: Ziyian Kwan, Rianne Svelnis, Kelly McInnes
Music from: Michael Red
Cultural Advisors: Gloria May Eshkibok, Sharon Jinkerson-Brass
Mentor: Raïna Von Waldenburg
Production Manager: Nico Dicecco
Lighting Design: Jonathan Kim
Supported by: The Dance Centre, CCOV, Fluid Fest, VIDF
Producer: O.Dela Arts
Welcome from: Sharon Jinkerson-Brass
Running Time: 28 mins
Please Note: This performance includes hand-to-hand contact between Olivia C. Davies, Melissa Frost, and Sharon Jinkerson-Brass at various times throughout the event. Each artist has provided consent for this form of human contact and all precautions have been taken to ensure the safety of the artists.
Anishinaabemowin language shared by Olivia C. Davies in this performance is from the First Fire Prophecy, translated by Alanis King from her father Cecil King, and shared with Olivia by Gloria May Eshkibok.
To note:  Please enter our Courtyard shows via the courtyard gate on Gore Ave. Please arrive no earlier than 30 minutes before the performance. We encourage patrons to wear a mask or face-covering to all live-performances at the Firehall Arts Centre. A limited supply of masks will be available for purchase on the door.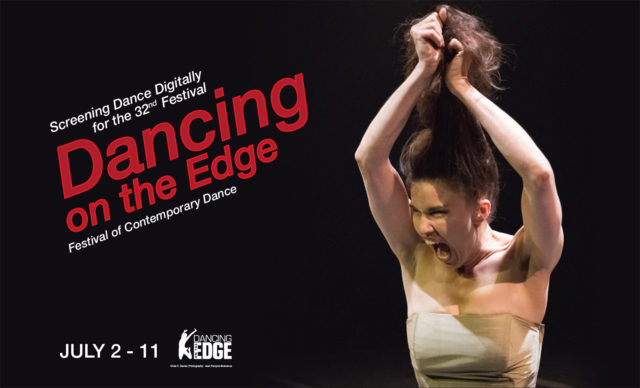 BIOGRAPHIES
Olivia C. Davies – Choreographer and Co-Creator
Olivia C. Davies is a dance artist, choreographer, community-arts facilitator and emerging curator of Anishinaabe, French-Canadian, Finnish and Welsh heritage. Her choreographic works often explore the emotional and political relationships between people and places and neo-traditional aspects of her Indigeneity. As Artistic Director of O.Dela Arts, Davies is committed to collaborating with artists to produce unique live performance events including the Matriarchs Uprising Festival, CoexisDance Western Edition Improvisation Series, and Concurrence Gatherings. She is a founding member of the MataDanze Collective (Toronto), Crow's. Nest Collective (Vancouver), and the Circadia Indigena Arts Collective (Ottawa). Over two decades, Davies' work has included collaborations with musicians, poets, writers, and digital media artists from across Canada in Ontario, Quebec, and BC. Originally from Algonquin Territory, Ottawa, Ontario, Canada, Davies is currently based in Vancouver, BC, Canada on the ancestral and unceded Coast Salish territories of the ʷməθkʷəy̓əm (Musqueam), sḵwx̱wú7mesh (Squamish), and sel̓íl̓witulh (Tsleil-Waututh) First Nations.
Nagoohiindaak/Melissa Frost – Poet and Co-Creator
Nagoohiindaak/Melissa Frost is the daughter of Shirlee Frost, granddaughter of Alice Frost, and great-granddaughter of Joanne Njootli. She comes from Wolf clan/Ch'ichyàa from the Vuntut Gwichin First Nation of Old Crow, Yukon. Frost is an aunty and a cousin who works for mother earth and our future generations. She has forged a career out of her passion for the arts and community work with youth. Frost tries to channel traditional teachings and positive, hopeful messages when writing or performing her spoken word poetry.
Gloria May Eshkibok – Cultural Advisor
Gloria May Eshkibok is an actor, singer, writer and producer. Gloria May Eshkibok is from the Wikwemikong unceded territory on Manitoulin Island. Currently residing on the Capilano unceded territory of the Squamish Nation, Eshkibok has been an actress, singer, writer and producer for more than 30 years.
Sharon Jinkerson-Brass – Cultural Advisor
Sharon Jinkerson-Brass is a member of Key First Nation in Saskatchewan. She was part of the "sixties scoop" but reunited with her family in the 1980's. She received her cultural teachings from her beloved Anishinabek grandmother Rebecca, who was a midwife and traditional healer. Sharon's cultural heritage has inspired all of her art and way of living.
Sharon is an award-winning artist who was the artistic director of "Big Sky" a successful multi-media company that performed in the US and Canada. For 30 years she has also been a community leader working for social change for the Indigenous Community in the areas of arts, culture, health and community development. Sharon is currently working on multiple projects in the Aboriginal community on topics related to health, green energy and cultural healing. Sharon believes that a relevant, sustainable cultural foundation is the key for wellness for her people and all people.
Kelly McInnes – Collaborator
Kelly McInnes is gratefully based on the unceded Coast Salish territories of the Musqueam, Squamish and Tsleil-Waututh First Nations. Kelly dances with the intention of healing and through this works as a choreographer, performer and facilitator. Often multi-disciplinary, collaborative and site-specific, Kelly's work explores the socio-political and invites an attention to sensation. She intends her choreography to challenge the status quo, to inspire a feminist gaze and to celebrate our connection to the earth. Kelly's choreographic work has been presented throughout Canada, in Berlin and in Mexico. Recently, she received the Choreographic Award at the 2019 Vancouver International Dance Festival for her work SHINY. As a performer, Kelly has interpreted the works of EDAM Dance, MACHiNENOiSY, Restless Productions, Out Innerspace Dance Theatre, 605 collective, LINK Dance, Metal Dog, Chick Snipper, Anne Cooper, Olivia Davies, Daina Ashbee, Sammy Chien, Jacinte Armstrong & Ashley Whitehead.
Community-engagement is an important part of Kelly's practice. She is director and co-facilitator of Epoch Youth Project, now in its fourth season. She is currently in her second season as facilitator and artist-in-residence with the Roundhouse Community Dancers.
Kelly is a member of the collective, Pressed Paradise, that focuses on activating public and unconventional spaces with performance. She is also a member of Mutual Futures collective with a focus on the practice and performance of improvisation.
Ziyian Kwan –  Collaborator
Ziyian Kwan has worked as a Vancouver based dance artist since 1988. As an interprète, she has performed close to 100 original creations by an eclectic range of choreographers on international stages. As Artistic Director of Dumb Instrument Dance, Ziyian creates work that abstracts lived experience to create collages of surreal imagery, spoken form and kinetic narrative. Over three decades, Ziyian's artistry has been indelibly touched by collaboration with luminaries in the fields of dance, music, film, theatre, literature and visual art.
Rianne Svelnis – Collaborator
Rianne Svelnis is a queer dance artist and a settler of European descent on stolen and occupied Skwxwú7mesh (Squamish), Səl̓ílwətaɬ (Tsleil- Waututh), and xʷməθkwəy̓əm (Musqueam) territories. She works on dance as an entry point to pleasure and attention as disruption, and as a way of entangling and moving in the complexities of being together. Rianne has danced in works by Justine Chambers, MACHiNENOiSY, Emmalena Fredriksson, Sasha Kleinplatz, Daisy Thompson, Olivia C. Davies and Naomi Brand, among others.  Rianne has also presented her own choreographic work in collaboration with All Bodies Dance, Zahra Shahab, Kelly McInnes and Areli Moran (Mexico).
Daisy Thomspon – Project Writer
Daisy Thomspon is a dance artist who performs, creates and writes, Daisy curiously observes how the dancing body serves as a key site for the questioning of embodied power relations. She is currently pursuing a PhD in the area of dance and politics, with the goal of advocating for the field of dance performance and education. As a dancer, she has had the fortune to dance for Trisha Brown Dance Company (USA), Eva Karczag (Amsterdam), Emmalena Fredriksson (Sweden/Vancouver), Ugo Dehaes (Belgium) and Battery Opera Performance (Vancouver), among others. She also regularly teaches contemporary dance technique and is a proud mother of 2 children.
Adriana Contreras – Graphic Designer
Adriana Contreras is a visual artist, graphic designer, avid arts advocate, and a dancer at heart. She moved from Bogotá, Colombia to Vancouver, unceded Musqueam, Squamish, and Tsleil-Waututh territories, with her family in 1998. Since then, she's worked and volunteered with arts organizations such as SFU Galleries, New Performance Works Society, The Vancouver Art Gallery, The Burnaby Arts Gallery, The Latin American Film Festival, among others. She has also worked in countless projects with her father, photographer and painter, Juan E Contreras. Adriana says, "For me, visuals and art-making helps navigate a lengthy and ever-evolving relationship with migration. It helps me understand the place where we landed and has become home, what it means to be a migrant in a racialized body on unceded First Nations lands, and what are the responsibilities that arrive with the privilege of living here; continually and simultaneously looking and the personal, the local and the global to make sense of the world."
Jonathan Kim – Lighting Designer
Jonathan Kim, better known as Jono, is a Jessie nominated lighting designer based in Vancouver, BC. He is a graduate of SFU's Theatre Production and Design program. Jonathan is also a member of ADC (Associated Designers Canada) and Chimerik 似不像, an interdisciplinary collective. His most recent works include: Med'Cine (O.Dela Arts); House and Home (Firehall Arts Centre); Gramma (Pacific Theatre); High Water (Macromatter); Flying White (Turning Point Ensemble & Wen Wei Dance); and Kim's Convenience (Arts Club).
 Michael Red – Additional Music
Michael Red is a Vancouver and Sunshine Coast based electronic music producer, curator, performer and DJ. The founding member of the respected bass music collective Lighta! Sound, head of the Low Indigo leftfield music label, one half of LA FE, one half of Chambers, former curator for New Forms Festival for over ten years, Bass Coast Music Festival resident, Shambhala Music Festival performer over ten years, former long term collaborator with throat singer Tanya Tagaq, and ambient/experimental artist under the alias Souns. His music has been released on Isla, Modern Math, New Kanada, Mutek Recordings, South Fork Sound, King Deluxe, Debacle, Beacon Sound, Deep Sea Mining Syndicate, Subtempo and Babel Printed and Pressed. Michael's performed across Canada, Europe, Australia, NZ, Mexico, New York and has been written about in The Wire, XLR8R, Resident Advisor, and Vice's Thump. Ongoing influences include: dub music, all nature, outer space, the unseen world, transcendence and evolution.
Nico Dicecco​ – Production Manager
Nico Dicecco​ is a stage manager, writer, and performer based in Richmond, BC.​​ Some of his recent stage management work includes ​Dissection of a Mixed Heritage Woman​ (Nyla Carpentier),​ The Sea​ (Slamming Door Collective), ​Dancing Lessons​, ​A Beautiful View, The Best Christmas Pageant Ever​ (Naked Goddess Productions), ​Med'Cine, Crow's Nest and Other Places She's Gone​ (O. Dela Arts), ​Precious Little,​ MadeinBC- Dance on Tour, Wild/Society(star star theatre), and Gwandaak Theatre live-streamed event.