Streaming via Youtube
Approx. Running Time: 30 mins
BIOGRAPHIES
Dancing with Zab Maboungou: Movement and Philosophy
Zab Maboungou | Compagnie Danse Nyata Nyata
Montreal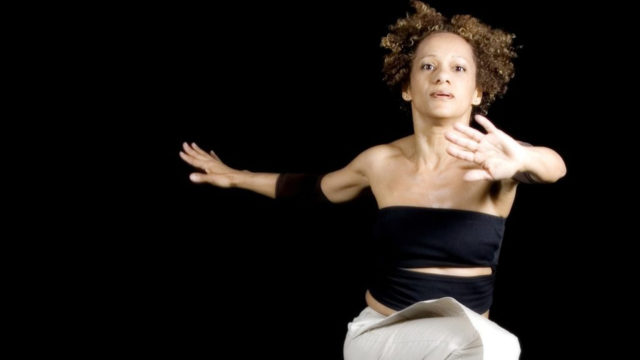 A privileged moment with the choreographer, Zab Maboungou, exploring her reflections and images of her different creations.
In this small excerpt that was prepared as an hommage to her life as an artist, this year, in March, at the MASA (The African Festival for Live Arts, in Abidjan, Ivory Coast), Zab Maboungou talks about time, movement and our capacity to respond to the energy that is channeled through our bodies as we live and create.
Zab Maboungou – Choreographer, Director, Composer and Performer
Choreographer and performer, philosopher and writer, Zab Maboungou is an artist whose works of great introspective power and committed body language, strike our spirits: a vibrant sound space and articulated bodies interpenetrating in the sobriety and brilliance of an art of dance of "something from nothing at a high level" – Deborah Meyers, Vancouver.
Of French and Congolese origin, Zab Maboungou is the artistic director of Zab Maboungou/Compagnie Danse Nyata Nyata, a contemporary dance company founded in 1987, based in Montreal, Quebec, whose artistic vocation encompasses creation, research and teaching.
Zab Maboungou learned her craft from her earliest childhood through contact with traditional dance and music groups, in Congo-Brazzaville, in the heady days of post-independence cultural effervescence. Since then, she has never stopped broadening her knowledge of the musical forms and dances of Africa, highly sophisticated in her view. As a performer, she has integrated various traditional and "trad-modern" formations and ballets (from Central, West and East Africa). She has learned from and worked with masters of African dance, in a period of momentous change, such as Lucky Zébila (Congo/France) and Babatunde Olatundji (Nigeria/USA) while simultaneously taking part in a contemporary creative process, aiming to confront movement in its intrinsic capacity to express what she calls "our situation in the world".
Her dance technique has become a model of its kind. Many disciplines are finding a source of inspiration in this technique. Other than dance, these include song, music, theatre, visual arts and circus. Drawing on the rhythmic foundations of African dances and musical forms, this technique, called LOKETO, makes it possible to identify the pathways of breath and how it ensures their transmutation in principles of movement to develop presence in space, flexibility, physical and rhythmic endurance.
Confluence
Raven Spirit Dance
Vancouver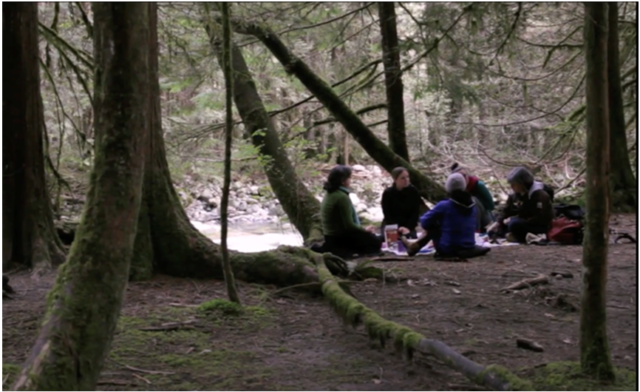 Confluence is the gathering of Indigenous women who weave their thoughts, desires and impulses to create community.  It is a meditation on what has been lost and what is to be discovered and how images of water, animals and landscape mirror our own strength and our ability to transform.
Confluence, the short dance documentary film, is based on the artists' creative process and traditional/contemporary Indigenous dance making practices.