Programs
EDGE Five
Made In China | Wen Wei Dance
Firehall Arts Centre
PERFORMANCE DATES
| | | | |
| --- | --- | --- | --- |
| Wednesday, July 10th, 2013 | 7:00 pm | Firehall Arts Centre | Buy Tickets |
| Thursday, July 11th, 2013 | 9:00 pm | Firehall Arts Centre | Buy Tickets |
Made In China
Wen Wei Dance
Vancouver
Co-created and performed with Wen Wei Wang, artistic director of Wen Wei Dance, Gao Yanjinzi, artistic director of Beijing Modern Dance Company, and Qiu Xia He, award-winning classical Chinese musician of Vancouver's Silk Road Music, Made In China plunges into their respective artistic expressions to explore the commonalities of their Chinese heritage. The trio marries tradition with contemporary practice, reflecting the evolution of classical forms in a modern world. Like a collective biography the creators explore memories of their childhood in China, their artistic training during the Cultural Revolution, and the daring paths their careers have taken abroad. Shared through dance, music, and storytelling, these memories will be weaved together to create an intimate dialogue between performers and audience that opens a window to another world.
Wen Wei Dance's work reflects a multiplicity of dance and social experiences. Each creation is influenced by the evolution of personal identity, and strives to reflect the underlying experience of social, cultural and personal development. Wen Wei Dance creates provocative performances of a distinctive trans-cultural sensibility. Wen Wei Dance has performed across Canada and at festivals around the world, including Canada Dance Festival, International Contemporary Dance Festival in Colombia, South America, the prestigious Venice Biennale in Italy and the National Center for the Performing Arts in Beijing.
Born in Xian, Qiu Xia He has had two distinguished careers in music: one as a performer and teacher in China, and a subsequent one as a performer, composer, producer and teacher in Canada. In the years since her arrival in Canada, Qiu Xia has launched a series of cross-cultural musical projects that have helped smash stereotypes about Chinese music and launch a vibrant multicultural music scene in Vancouver that thrives to this day.
Gao Yanjinzi is one of the founding members of the Beijing Modern Dance Company. Her work draws on her Buddhist upbringing and traditional Chinese dance training. She performs and presents her work throughout Asia, Europe, Australia and North America, and has received commissions to create works for such festivals as the Berlin Art Festival, Italy's Biennale de Venezia, and the Singapore Dance Festival.
Wen Wei Wang began dancing at an early age in China, where he was born and raised. He trained and danced professionally with the Langzhou Song and Dance Company. In 1991, he came to Canada and joined the Judith Marcuse Dance Company after which he danced with Ballet British Columbia for seven years. In 2000 he received the Clifford E. Lee Choreographic Award and since then has choreographed for the Alberta Ballet, Ballet BC, Ballet Jorgen, Dancers Dancing, the North West Dance Projects, the Vancouver and San Francisco Operas, and most recently Les Ballets Jazz de Montréal (BJM).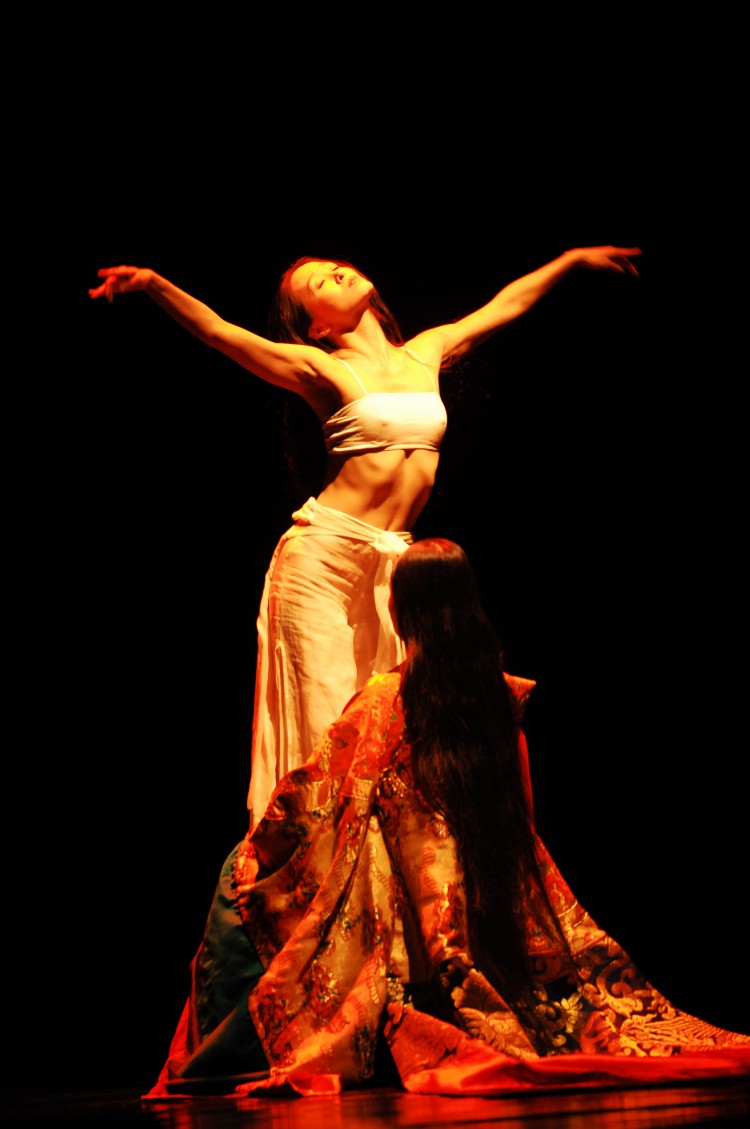 *Due to difficult travel circumstances, Paulo Lima will not be appearing at this year's Festival*