Programs
EDGE Four
Remember When | James Gnam | Plastic Orchid Factory
The Righteous Floater | Arash & Aryo Khakpour
How To Become A Star | Meredith Kalaman & Sophie Yendole
Firehall Arts Centre
PERFORMANCE DATES
| | | | |
| --- | --- | --- | --- |
| Tuesday, July 9th, 2013 | 7:00 pm | Firehall Arts Centre | Buy Tickets |
| Wednesday, July 10th, 2013 | 9:00 pm | Firehall Arts Centre | Buy Tickets |
Remember When
James Gnam | Plastic Orchid Factory
Vancouver
remember when is an homage to the delicate and malleable nature of human memory. In a time of technological recall, where our portable backlit devices hold more details of our lives than we do, it seems vital that we consider what part of the human experience has changed and what has potentially been lost. remember when draws parallels between the ephemeral nature of live performance and the capricious disposition of human memory.
the plastic orchid factory is a made-up place where ideas, individuals and context collide to manufacture a product. Conceived in 2003 and established as a social profit society in 2008, the plastic orchid factory has distinguished itself in Vancouver as a contemporary ballet company defined by cross-disciplinary research and dialogue. Working with an inclusive and collaborative practice, the plastic orchid factory creates unusual, beautiful and compelling time-based art defined by the intricacy and interconnectivity between language, visual design and sonic environment.
James Gnam trained at the National Ballet School of Canada and from 1998 to the present has danced with Les Grands Ballets Canadiens, Ballet British Columbia, EDAM dance, Grand Poney and Mayday Dance. Creating, collaborating, improvising and performing in the work of choreographers Twyla Tharp, Mark Morris, George Balanchine, Crystal Pite, Peter Bingham, Thomas Lehman, Lee Su-Feh, Jacques Poulin-Denis, Barak Marshall and Melanie Demers.
Over the last four years, James has developed new work for the the plastic orchid factory with the support of Circuit-Est in Montreal, Opera Estate in Bassano Italy, The Shadbolt Centre for the Arts in Burnaby and The Electric Company Theater/PL1422, The Dance Centre and EDAM dance in Vancouver. Culminating in the three evening length ensemble pieces that sit at the centre of the plastic orchid factory's repertoire: endORPHIN, _post and CHUNKING.
the plastic orchid factory gratefully acknowledges the support of the Canada Council for the Arts, The City of Vancouver, The Shadbolt Centre for the Arts, ArtsVest, Electric Company Theatre/PL1422 and EDAM dance.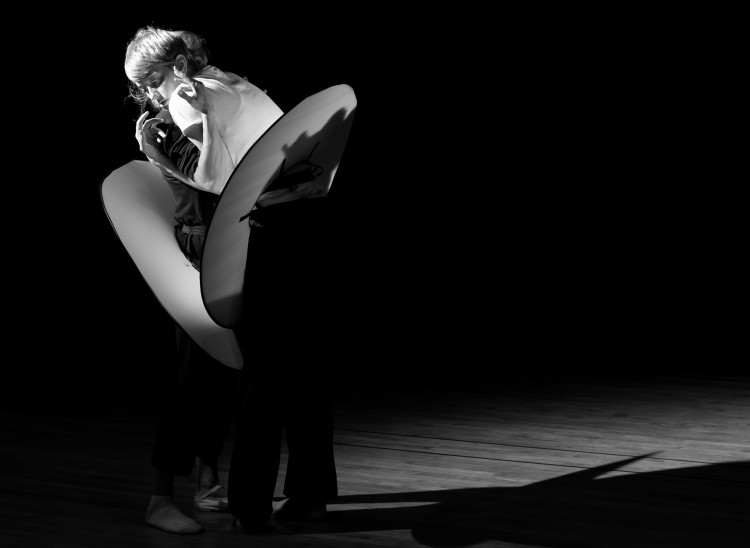 The Righteous Floater
Arash & Aryo Khakpour
Vancouver
And Adam knew Eve his wife; and she conceived, and bare Cain, and said, I have gotten a man from the LORD. And she again bare his brother Abel. And Abel was a keeper of sheep, but Cain was a tiller of the ground. […] And Cain talked with Abel his brother: and it came to pass, when they were in the field, that Cain rose up against Abel his brother, and slew him.    – The Bible, Genesis
Originally from Tehran but currently residing in Vancouver, Arash Khakpour is a graduate of Out Innerspace's Modus Operandi training program and has participated in Cultch's The Ignite Mentorship program. He recently completed the EDAM scholarship program and Mascall Dance's choreographic project "Bloom" with collaborator Kelly McInnes. Arash had the privilege of working with Out Innerspace Dance Theatre, David McIntosh(Battery Opera), Kinesis Dance Somatheatro, The 605 Collective and Full Performing Bodies. He has presented his work in events such as Art for Impact, Dances for a Small Stage 28, BC BUDS, Dance Allsorts and Vancouver Biennale Festival. He seeks to bring experiences, memories, politics, histories and social issues into the physical realm of stage and secretly strives to comment on them.
Aryo Khakpour is a Vancouver based performer and theatremaker. He is currently training at SFU School for Contemporary Arts Theatre program. At SFU he has been mentored by Penelope Stella, DD Kugler and Steven Hill. Aryo has been involved in multiple theatre, dance and film productions. He has had the pleasure of working with Judy Radul, David McIntosh (Battery Opera), Lois Anderson, Hossein Martin Fazeli, Cheryl Prophet, Sharon Kahanoff, David Raymond (Out Innerspace Dance Theatre), Billy Marchenski (Radix Theatre Society), Flick Harrison among many others. Aryo is interested in studying the power dynamics in societies – either a theatrical society or a civil society.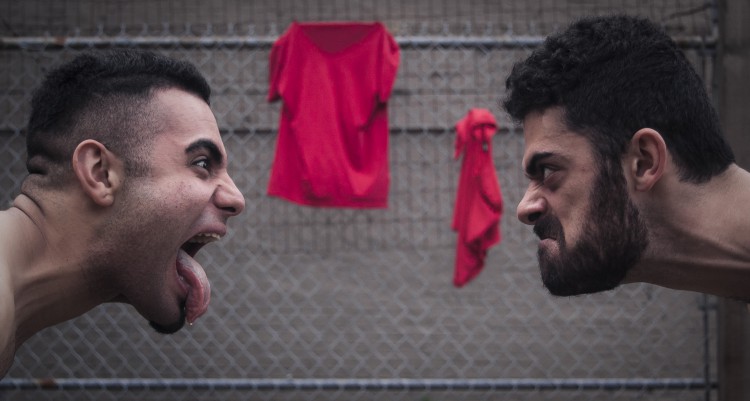 How To Become A Star
Meredith Kalaman & Sophie Yendole
Vancouver
We've all heard of constellations like Orion's Belt & Andromeda whose heroism granted them eternal recognition in the sky. How to Become a Star tells the tale of one's journey to leave their mark on the world, uncovering the humor & reality of our inevitable demise & our desire to not be forgotten. Yendole & Kalaman reinvent the skies, connecting the dots of our stories to the stars in the sky, looking to the sky for comfort & hope, because sometimes it's our only way out of the dark.
Sophie Yendole is a Vancouver director, dramaturge, writer, performer and mother of two. A graduate of the UBC BFA Acting Program, Directing/dramaturge credits include The Lost Art of Girl Guiding with Meredith Kalaman (Dancing on the Edge 2012, Launch Pad 2012), The Johnny Tomorrow Chronicles (2012 BC Buds). Sophie is Director/Dramaturge in Residence with Tara Cheyenne Performance (TCP). Award winning TCP works include Goggles, bANGER, Nick and Juanita, Lift, The Beckoning. Sophie has performed on film and stage in Vancouver and the UK along with teaching original performance creation workshops and voice classes to aspiring poets.
Meredith Kalaman is a dancer & choreographer based in Vancouver, Canada.  Meredith has performed for Movent, the Karen Jamieson Dance Company, Judith Marcuse Projects, Cori Caulfield & Dancers Dancing. She has commissioned works by Noam Gagnon and Farley Johannson and collaborates with Dance Theater Director Sophie Yendole.  Meredith's own work has been presented at Dancing on the Edge, Guelph Contemporary Dance Festival, BC Buds, Dances for a Small Stage 14 & 20, Winterfest in Seattle, In the House Festival & 12 Minutes Max in Seattle and Vancouver.  Meredith's own choreography has toured China with The Goh Ballet and she recently choreographed the Opening and Closing Performances for the Federation of Canadian Municipalities at the Vancouver Convention Center.  She is a graduate of the Ballet BC Mentor Program.