Programs
EDGE Three
The Art of Stealing (excerpt) | Amber Funk Barton | the response
Down Goes Fraser | Vanessa Goodman
Inhabitation | Tomomi Morimoto
Firehall Arts Centre
PERFORMANCE DATES
| | | | |
| --- | --- | --- | --- |
| Monday, July 8th, 2013 | 7:00 pm | Firehall Arts Centre | Buy Tickets |
| Tuesday, July 9th, 2013 | 9:00 pm | Firehall Arts Centre | Buy Tickets |
The Art of Stealing (excerpt)
Amber Funk Barton | the response.
Vancouver
Amber Funk Barton's latest creation for her company invites audiences into the world of a gang of people combating the space around them as they seek to manipulate it and each other to endure.  Both for and against each other, this band of proficient thieves eventually succumb to the anonymous influence of their environment that ultimately transforms them without their consent.
This draft excerpt showcases an arbitrary arrangement of movement research and marks the company's first public work-in-progress performance of The Art of Stealing.
The Art of Stealing will premiere as a full length work in May 2014 at The Firehall Arts Centre.
The Response Dance Society gratefully acknowledges the generous support of the Canada Council for the Arts, the British Columbia Arts Council, the City of Vancouver and the Landing Dance Centre.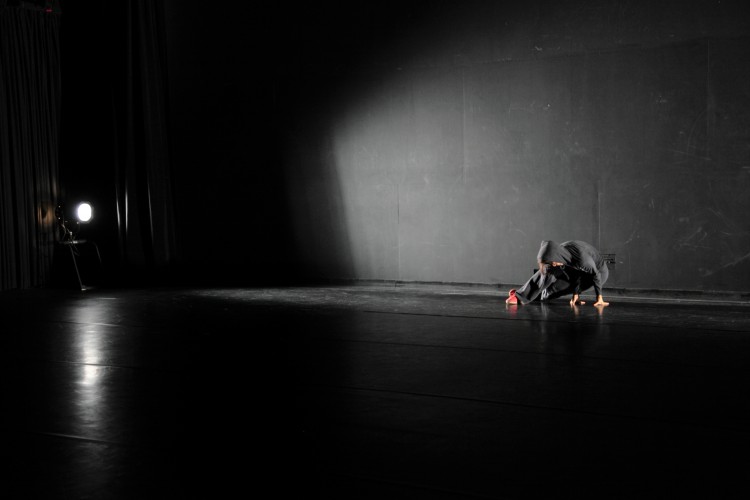 Down Goes Fraser
Vanessa Goodman
Vancouver
 Down Goes Fraser is the journey of one woman against all odds. It explores the perseverance of pugilism, the effects of natural disaster and ultimately celebrates the survival of culture.
Vanessa Goodman is a Vancouver based dance artist. She holds a BFA from Simon Fraser University and is a Co-Artistic Director of The Contingency Plan. Vanessa will premiere her first full-length work, what belongs to you, in 2014 at The Dance Centre with the support of the 2013 Iris Garland Emerging Choreographer award. Vanessa's choreography has been presented nationally and locally at various performance venues and festivals. Vanessa has been commissioned to create work for the Dancing on the Edge Festival, Vancouver Biennale, and the Simon Fraser University Repertory classes in 2010, 2011 and 2013.
A professional performer since 2004, Deanna Peters has worked in contemporary dance, theatre and film with Barbara Bourget, Heidi Bunting, Justine A. Chambers, Peter Chin, Bill Coleman, Daniel Conrad, Paul-André Fortier, Karen Jamieson, Jay Hirabayashi, Gail Lotenberg, Lori MacDonald, Diego Maranan, Tanya Marquardt, Jennifer Mascall, Julia Sasso, Paras Terezakis, The Story of Force and Motion, Alvin Tolentino and Helen Walkley. Recipient of Vancouver's Mayor's Arts Award for Emerging Dance Artist, Deanna balances performing with choreographing, teaching, producing and working behind the scenes for a variety of artists and organizations—mutablesubject.ca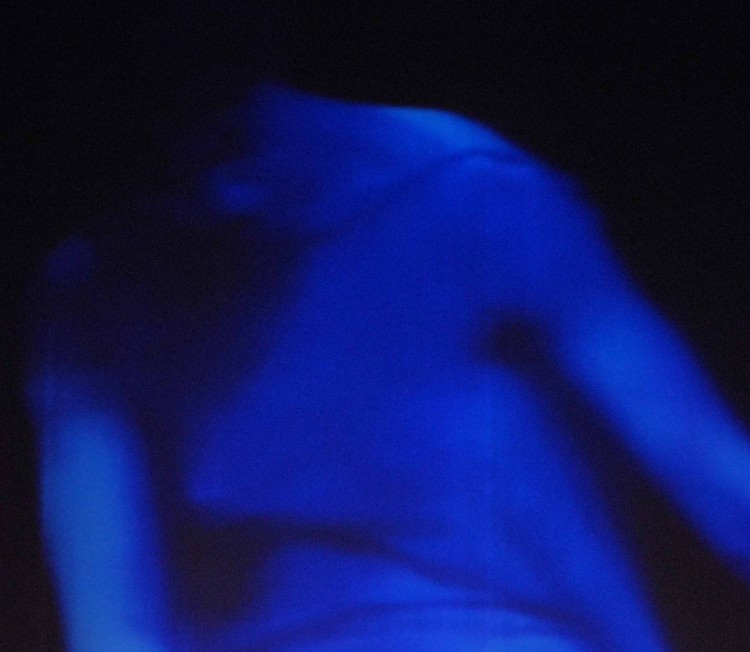 Inhabitation
Tomomi Morimoto
Montreal
Inhabiting, inhabited. The invisible movements of a soul can be seen only in the moment when it resides in the flesh. This could be called dance. Reaching back beyond "the traditions" to arrive at "the primitive" is the key to this creation. Inspired by the traditional folklore of Japanese ghost stories Inhabitation reflects the ever-changing histories of humanity. Can our instincts be the basis for another kind of reality that points towards an inner truth?
Tomomi Morimoto came to Montreal from Tokyo in 2004, and has made numerous appearances in dance, film and theatre productions as a dancer, performer and choreographer. Her artistic practice is influenced by her interest in the convergence of Eastern and Western approaches to movement and aesthetics. She draws on her training in ballet, figure skating, physical theatre and contemporary dance, and blends these with elements inspired by butoh, to create her own unique language that is intricate, primal and highly physical. www.tomomimorimoto.com
Special thanks to Denise Fujiwara and Elizabeth Langley, and to the CanAsian International Dance Festival for commissioning this work.