Introducing the Dance Passport, your guide to a dance adventure that takes you through to streets, parks & hidden places of Vancouver! Best of all, it's free and if you explore enough dance frontiers, you'll earn a free ticket!
See any of the below free/by donation, site-specific shows & collect stamps along the way: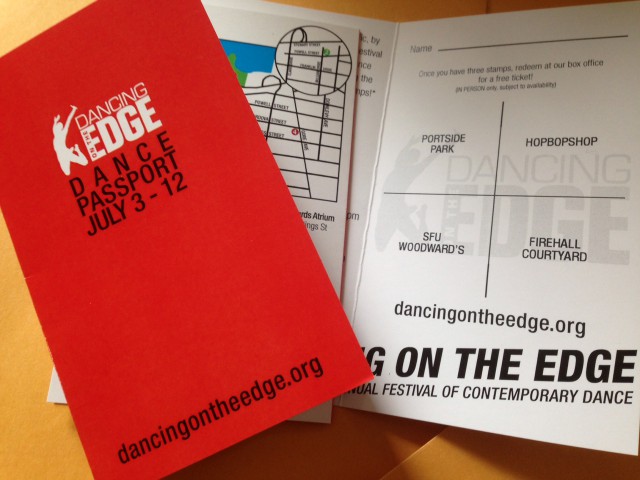 Dusk Dances – July 4 – 6, 7pm (Portside Park)
Dance Machine – July 8 – 12, 1.30-5.30pm (Hopbopshop)
Veritas TrUth – July 9 – 11, 12.15 & 1pm (SFU Woodwards Atrium)
Crumbling – July 11, 8.15pm (Firehall Arts Centre Courtyard)
Feast – July 12, 8.15pm (Firehall Arts Centre Courtyard)

Get three stamps and we'll give you a free ticket! You can grab a Dance Passport at any venue to start collecting stamps.
Conditions: You must register with a festival volunteer at the first venue you visit. Passports with three stamps can ONLY be redeemed for a free ticket IN PERSON at the Firehall Arts Centre Box Office (280 East Cordova) and tickets are subject to availability. There is a limited of one passport per person, not transferable.